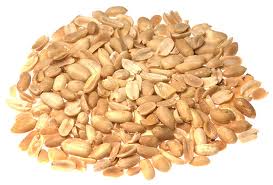 J.M. Smucker Co. — the Orrville, Ohio-based manufacturer of jams and jellies, peanut butter, ice cream toppings, Crisco, coffee and other products — had a bad day last week when it announced its fiscal 2012 third quarter results. The report showed significant declines in sales volume (10%) and earnings (11%) which, in turn, caused an 8% drop in share price. The quarter ended on January 31.
The figures reflect a decision by the company before the 2011 holiday season to significantly increase prices — overall by 16% — on some of its most popular products. The cost of Jif peanut butter alone rose 30%. Vince Byrd, Smucker's president and COO, noted in the earnings report that "although sales increased 12% for the quarter, we were disappointed with overall volume and its impact on earnings." Despite the presence of "strong merchandising programs" in place around the holidays, he added, "our volume was lower than expected as a result of our higher price points coupled with lower consumer demand across the food industry." The company also cited higher costs for peanuts as a reason for the price hike.
Yet one wonders how Smucker's could have missed the fallout of a 30% price increase on its sales volume, especially during a time when consumers are conscious of price hikes in all categories, from groceries to gas to clothing.
As Wharton marketing professor Z. John Zhang notes, "If Smucker's raises its peanut butter prices so aggressively, yet it does not expect a significant demand drop, you wonder if its managers were napping on the job. In general, consumers feel better accepting price increases" if they know that a firm's costs — for raw materials, for example — are higher.  "This is clearly not the case even if costs did indeed rise. There is no big publicity about the shortfall of peanuts like [there was about] the recent case of orange juice shortage in the U.S."
In addition Zhang says, "it is always a dicey situation for a firm to unilaterally raise its prices, because the competition can always take advantage of it. After all, a hungry kid may not notice the difference in a lunch sandwich, and there are plenty of substitutes out there. A better way to do this would have been for the company to raise prices slowly, feeling its way forward, and thus give customers some time to adapt and adjust, especially in today's down economy. Now Smucker's will have to win back lost customers," a number of whom have been trying out, and liking, cheaper competing brands.
In its earnings announcement, the company attributed the volume decline to several reasons, including: significantly higher "retail price points in the third quarter of 2012 compared to the prior year;" significantly higher "consumer pantry loading [i.e. hoarding] of peanut butter during the second quarter of 2012," which resulted in lower volume during the third quarter; key retailers' decision to "manage inventory levels down during the quarter," and "particularly aggressive … competitive practices and price points" in some of the company's product areas.
For Wharton marketing professor Jagmohan Raju, the point here is "not that consumers are cutting their grocery bills, but probably switching to lower price peanut butters or jams and jellies, most likely private labels. If price increases by Smucker's were not matched, it is quite likely that this can happen. Probably competitors, especially private labels, did not raise prices as much," he says, noting that he would have expected "a greater decrease in unit sales than what they saw. Either there was some increase in prices by other brands, or Smucker's is a strong brand."