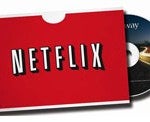 Streaming media and DVD rental provider Netflix is facing renewed scrutiny over its business model after announcing poor first-quarter results on Monday. The Los Gatos, Calif.-based company reported a $4.6 million loss in the quarter ending March 31, compared with a profit of $60.2 million in the year-earlier quarter. Its revenues, meanwhile, grew 21% from $718.6 million to $869.8 million. Following the news, the firm's stock has fallen more than 19% (as of this morning).
Clearly, Netflix has yet to recover from its recent 60% price increase and failed attempt last September to spin off its DVD delivery business. The company's U.S. customer base has eroded from 24.6 million last June to 23.4 million currently. (It also operates in Canada.)
Netflix's problem is threefold: content partners, competitors and customers, according to Wharton operations and information management professor Kartik Hosanagar. "First, it was obvious that Netflix's original margins were not sustainable in the long run," he says. "Netflix secured some of its early [content] licenses at very low costs, and it was clear that the content owners would seek more the next time around." That explains why the company's costs have gone up over the last year — and the situation is unlikely to get better, he adds.
Increased competition is Netflix's second hurdle, says Hosanagar. He points to the likes of Hulu and Amazon and also to streaming services being introduced by cable-TV firms like Comcast. "This competition will only get worse in the next 12 to 24 months."
Customer loyalty represents Netflix's third problem, he notes. "Customers used to be Netflix's biggest strength." But the past year "hasn't been great for Netflix" because of several missteps — the most important of which were the debacle with pricing and the spinoff plans, he adds.
Netflix's solutions lie in continuing to grow its customer base and "up-selling existing customers" — or launching higher-value offerings — to address the partner and competitor issues, Hosanagar says. "Going forward, the key to Netflix's success will be to win back customer confidence. Investor confidence and Wall Street will follow."
Filmmaker James Kerwin took a dour view of the business model behind Netflix's streaming business in an interview with Knowledge at Wharton in January 2011, soon after Netflix announced its offering of streaming movies and videos. The company's model is not economically sustainable, he noted, because studios will find that streaming rights cannibalize their DVD sales. He also warned that fee increases were inevitable: "Netflix is going to have to jack up the rates that their customers pay and/or they are going to have to limit the number of videos that a customer can stream per month — because the studios are going to start demanding higher rates. Otherwise, this is just going to implode."
According to Wharton legal studies and business ethics professor Kevin Werbach, much of the criticism of Netflix "is overblown, just as the company was over-hyped earlier." Netflix is still fundamentally well-positioned to exploit the ongoing transformation of video, he says. "Ultimately, Netflix will have to provide value-add, whether in its recommendations, knowledge of its users or ability to function as an independent 'honest broker' unaffiliated with all the other industry segments involved," he notes. "The basic function of getting any content users want to any platform, whenever users want it, will become the table stakes."
Technology companies, including Netflix, are increasingly adopting the concept of customer lifetime value (CLV), Wharton marketing professor Peter Fader noted in a recent Knowledge at Wharton article. CLV is a marketing formula based on the idea that firms should spend money up front, and sacrifice initial profits, to gain customers whose loyalty and increased business will reap rewards over the long term. According to Fader, following a CLV model can keep companies from panicking when making big strategic decisions. An example he offers is Netflix's move to raise subscription prices as its business focus shifted from offering DVDs by mail to the streaming model. In Fader's view, Netflix was smart in the way it split its business and pricing, but not so in the way it announced those changes.
Still, for Netflix, such "screw-ups are a blip," he said. "Dropped subscriptions are likely to be picked up again because Netflix really doesn't have a comparable competitor."