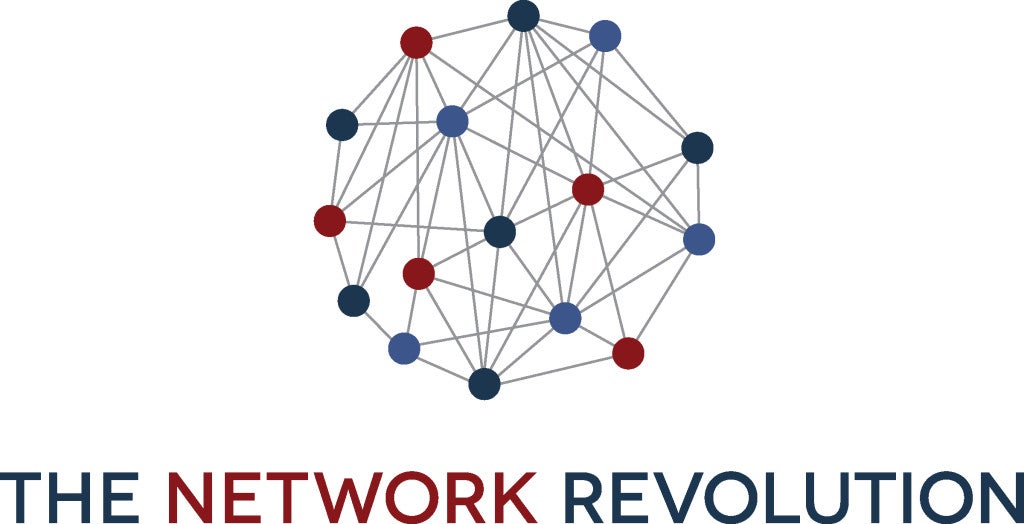 In the fourth article of the series, "The Network Revolution: Creating Value through Platforms, People and Technology," authors Barry Libert, Megan Beck and Jerry (Yoram) Wind look at how industrial companies can learn how to think like a digital disruptor and reorient their business models accordingly. Libert is CEO of OpenMatters and Beck is the chief insights officer. Wind is a Wharton marketing professor and director of Wharton's SEI Center for Advanced Studies in Management. They also wrote a book called The Network Imperative: How to Survive and Grow in the Age of Digital Business Models. The authors, who are also working on an ebook and videos based on this series, would like to thank LiquidHub for sponsoring the research.
* * *
"If you ask what you are going to do about global warming, the only rational answer is to change the way in which we do transportation,
energy production, agriculture and a good deal of manufacturing. The problem originates in human activity in the form of the production of goods." — Scientist and environmentalism pioneer Barry Commoner
GE Is No Longer Jack Welch's Company
Have you seen the recent commercial where a young son tells his parents that he is going to work for GE — as a software developer? Their response was one of bewilderment. In their minds, GE is a manufacturer. The commercial exemplifies the idea that mental models of leaders create organizational and industry models as well as customer and investor perceptions. In this case, the mental model behind GE has been rooted in manufacturing for decades.
That's why Jeff Immelt, CEO of GE, is working so hard to change his own mental model of the industrial giant that he runs, along with his hundreds of thousands of employees, customers, suppliers and shareholders. His approach to changing his mental model is simple: State the obvious. Digital platforms and virtual networks are changing everything — customer purchasing (think Amazon), employment (Uber), investments (Betterment and Wealthfront) and value creation. Based on this digital reality, Immelt is creating a compelling future state for GE that is exciting for all his stakeholders. In the process, he is also distancing himself from the predecessor company Jack Welch created.
"We can't be an industrial company anymore," Immelt said in a recent interview with McKinsey & Co. "We need to be more like Oracle. We need to be more like Microsoft.… We want to treat analytics like it's as core to the company over the next 20 years as material science has been over the past 50 years. We can hire the talent. We can evolve our business model accordingly. We need to treat our service agreements to share outcomes with our customers the same way an IT company might approach that in the future. So, in order to do that, we have to add technology, we have to add people, we have to change our business models. We have to be willing to do all those things."
"'We can't be an industrial company anymore,' Immelt said in a recent interview with McKinsey & Co. 'We need to be more like Oracle….'"
But this is not just about GE or its strategy. This is about the emerging war among business models — where organizations of the past are facing digital networks and platforms of today and tomorrow. According to research from McKinsey and others, 15% to 20% of the S&P 500's valuation consists of consumer internet stocks that didn't exist 15 or 20 years ago. The legacy consumer companies that were in this space didn't see these new business models and therefore didn't capture any of the excess customer surplus that was available to them.
For example, Walmart dominated the retail market for a long time and yet it is battling Amazon for its future. How about the yellow-page companies — where are they now? Nowhere to be found, because they didn't understand the web and search and so left the market to Google. Is the same going to be true for the hotel industry, in that existing giants such as Starwood and Marriott will capture the future opportunity for us all renting out houses or will Airbnb own the market? As for cars and transport, will it be owned by GM, Ford or Uber and its Chinese rivals? So the question for the industrial giants of today — whether they are in oil production, car manufacturing or real estate development — is this: What is your future business model? Will it be inside out (organization-centric) or outside in (network-centered)?
It is quite clear that Immelt is determined to pivot GE's business model to compete in a digital and networked world by changing everyone's mental model (attitude, behavior and beliefs). And he is doing it by selling major portions of GE's assets — including its famed financial services arm — so he can free up capital to compete in a world dominated by Google, Apple, Facebook and Amazon.
Why Companies Need to Change
Every industry is built around tradition-bound assumptions, behaviors and beliefs about how to create value (be it revenues, profits or investor returns) and the business models in use. In manufacturing, for example, it's about owning and managing plant, property and equipment and the utilization rates that determine the bottom line. In real estate, it's about location, location, location and financial leverage. In retailing, customer retention and dollar per square foot are seen as the fundamental drivers. The airline industry measures seat miles, routes, and dollar per seat are to be the most important. In the cable TV industry, it's programming and subscriber growth.
These established beliefs reflect the leader's ideas about how industries function — who wins and who loses as well as the risks and potential rewards. In the meantime, traditional measurements support the overarching systems that in turn reinforce behaviors, competition and strategic models. A company that embodies these characteristics is usually either an industry leader or, until recently, an investor in that industry since it is often considered to be unassailable. That is, until someone (a venture-based startup) or something (a new technology) arrives to upend them.
As recent evidence shows, it's usually a newcomer from outside the industry that seeks to change the rules of that market and capture the excess opportunity that was not embedded in the underlying assumptions of the industry. Today, the list of new entrants is expanding as is their role in the future of current industry competition and cross-industry value creation with silos falling away. As new technologies give way to even more digital opportunities, it looks like incumbents will have a tough time catching up.
"It's usually a newcomer from outside the industry that seeks to change the rules of that market and capture the excess opportunity…."
But is that actually true? And if it isn't true, how can incumbents play catch-up given the reinforcing systems identified above that holds them in place? This is our answer:
Identify and document the company's guiding principles (e.g. which assets matter), capital allocation patterns (manufacturers own plant, property and equipment so they invest more in that asset), the capabilities that support and sustain that core belief (we need more people on the shop floor) and the measurement systems that insure its continuous loop (how much product made in the month).
Question both the core belief and each of those underlying systems that create a reinforcing loop that protects the core belief.
Invert the core belief and each of those underlying systems (they reinforce tradition) to create a new reality — a new belief system with new guiding principles, allocation of capital (both time and money), capabilities (people, processes and technologies) as well as a revenue model (subscription rather than transaction) and operating model cloud (rather than on-premise and operating vs. capital) and finally measurement (number of subscribers vs. number of items sold)
Test your new business model and each of the underlying systems by both observing non-traditional participants that have entered your industry and upended it with new core beliefs and opposing systems and with your own customers, employees, suppliers and investors.
Apply your new business model to yourself and your industry by allocating your capital to this new business model over time (via iteration and experimentation) in order to insure your long-term success and survival.
Airbus Goes 3D Via an Open Source Network
Airbus Ventures, the European aerospace giant's Silicon Valley spin-off, says the first investment from its $150 million venture fund is going to Local Motors, a Phoenix-based company that aims to sell 3D-printed cars based on open-source designs. "Not since the space race has there been a bigger opportunity for aerospace innovation," Tim Dombrowski, managing general partner of Airbus Ventures, wrote on Medium. The $150 million fund, Airbus Group Venture Fund I, will take advantage of opportunities to "accelerate innovation in near ground, air and space flight."
He acknowledged that Local Motors "may seem like a surprising investment" for Airbus but argued that the deal was a "perfect fit." Local Motors' development model involves crowdsourcing engineering designs, and then translating those designs into customizable products that are made on 3D printers through a distributed factory manufacturing system.
Its first commercial product is a 3D-printed car with a body made primarily from carbon-fiber-reinforced plastic. The company says the first model, the LM3D, will be available for purchase later this year. Dombrowski suggested that Local Motors' model could be extended for aerospace applications as well. "We see great promise in companies like Local Motors who improve the speed with which new products can be brought to market," he wrote.
GE Moving Toward Networkdom for All Industrial Companies
For appliances, Local Motors runs an online community called FirstBuild for GE, which is also a Local Motors investor. The two companies have been working together for about 18 months. Focused on speeding the time-to-market of any and all innovations, the partnership is leveraging advanced manufacturing processes using an open source model and a digital platform to deliver results for consumers and shareholders alike.
"In today's world of hyperscale, industry-jumping digital networks, it's time to do."
The partnership sources collaborative ideas online from a large digitally connected network of engineers, scientists, fabricators, designers and enthusiasts who will focus on identifying market needs and solving deep engineering challenges to unlock breakthrough product innovations. As part of the partnership, a new 'microfactory' — a specialized facility focused on prototyping and producing a small batch of products at a rapid pace — will be established where community ideas will be built, tested and sold.
"At GE over the past years, we've redefined our approach to innovation, focusing on R&D as well as co-creation, open collaboration and partnership, which has allowed us to engage new audiences and develop a following across various industry sectors. Today, a new era of manufacturing is dawning — and with Local Motors, we are pioneering the future of work, fast tracking a new model for the manufacturing industry, and improving and expanding GE's product offering to better meet future customer needs," according to Steve Liguori, GE's executive director of global innovation.
The digitally enabled network, FirstBuild, was officially launched in the summer of 2014 and is the home for a global community of innovators to prototype, iterate and refine existing GE products, as well as surface new designs. The most popular innovations may then be selected for testing, rapid prototyping and small volume production at the microfactory, which will be open to the public.
The first set of projects will focus on GE Appliances and the future of cooking, inviting community members to submit and discuss ideas to improve the performance of select major kitchen appliances. The first product is expected to be available to U.S. consumers this summer called Prisma Cold Brew Coffee. But it is just one of many that GE and its network are cooking up for us all. https://firstbuild.com/products/
If behemoths such as GE and Airbus can redesign their business models, so can you, no matter what part of the industrial sector you occupy. As Star Wars sage Yoda once said, "Do or do not. There is no try." In today's world of hyperscale, industry-jumping digital networks, it's time to do.