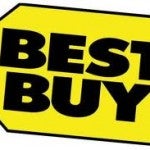 The prospect of electronics retailer Best Buy going private gained some traction today after the company agreed to let its founder and former chairman, Richard Schulze, prepare an offer to purchase the firm for $8.8 billion. But going private won't solve all of the company's problems. According to Wharton marketing professors Stephen Hoch and David Reibstein, the retailer now has precious few life lines as it awaits its newly named CEO, Hubert Joly, to take over in September.
Best Buy's share price jumped nearly 7% to above $18 this morning after Schulze's buyout plan was announced. Last week, for its latest quarter ending August 4, the company posted a 92% drop in net earnings — to $12 million from $150 million during the same period last year. Following its quarterly report, the company announced that it would not provide earnings guidance for the rest of the year.
Stiff competition from online retailer Amazon is seen as a primary reason for the losses, in addition to unsustainable overhead costs. Top-level instability also took its toll. Best Buy has been in the headlines since former CEO Brian Dunn quit in April amid a controversy over his relationship with a female colleague. Schulze's exit as chairman followed, after it was revealed he knew about Dunn's relationship but failed to disclose it to his board of directors.
Given the longer-term problems Best Buy must deal with, Hoch doesn't see any easy solutions. First, Best Buy, like any other retailer, is a victim of "show rooming," where prospective buyers check out products at its stores but buy them online from Amazon or elsewhere. "Although Best Buy has its own web presence, Amazon will win that war due to scale, a lower cost structure and a mentality that says [Amazon] will eventually make it up on volume," he says.
Second, Best Buy sells a lot of expensive but low margin items — like televisions and computers — that call for big inventory commitments. "This hurts their margin structure," Hoch notes. Third, he points out that many customers are reducing their dependence on Best Buy's customer service. "[Consumers] have become more comfortable buying high-tech items sight unseen and without hand holding."
Additionally, Best Buy operates in "a very fast-paced, dynamic market" where high-tech products and services are constantly evolving. The company lost its biggest bricks-and-mortar competitor after Circuit City closed down in 2009, but the firm faces lots of competition in each product category, Hoch adds. "So they get hit from all sides."
Lastly, Hoch notes, Best Buy has too many stores. "But as other large retailers have found out … it is difficult and expensive to shrink the store base in the short run." In March, Best Buy said it would shut 50 of its 305 stores and lay off 400 employees in an attempt to save $800 million.
All told, Hoch adds that he is amazed Best Buy has managed to remain a leader in big-box electronics retailing. Several others in that sector have failed over the years, including Circuit City, Tweeter and CompUSA. "Maybe the same thing will happen to Best Buy, but maybe they can somehow reinvent themselves one more time. I have no clue what can save them."
Wharton's David Reibstein offers Best Buy some suggestions. Online retailers have significantly lower costs than Best Buy because they do not have to employ sales staff, build stores and carry inventories across numerous locations, he says. But Best Buy could find solutions in stocking unique products "or exceptional service that cannot be replicated online. It's all about differentiation on important dimensions to the customers."
New CEO Joly may work some magic, Reibstein adds. A turnaround veteran, Joly comes from hospitality company Carlson. "The best lessons from the hotel industry are found in segmentation and differentiation," he notes. Hotels have been "very successful in identifying segments to target and creating strong brands around those segments."