Jack Kosakowski, CEO of the U.S. divisions of Creation Agency and SkillsLab (@JackKosakowski), argues in this opinion piece that Twitter sometimes can be used more effectively as a telephone than as a megaphone.
Every day, another political battle overtakes Twitter. It becomes the top trend, triggers millions of tweets and often makes news to a wider audience. But there's a whole other side to Twitter that's getting less attention — one that makes it crucial for businesses that are trying to avoid politics. It's one that businesses need to learn quickly, or risk being replaced by startups overnight.
For politics, Twitter is like a megaphone. You state your views and blast them out, hoping as many people as possible will hear you. But businesses should see Twitter as more like a telephone. To do it right, avoid the noise and focus on individuals. It's a completely different way to look at Twitter: as a chance to interact with someone you might never reach otherwise.
To some people, the concept of using Twitter to reach just one person at a time seems counterintuitive. The screaming nature of the tweets that fill feeds and news reports make it seem as though large numbers of likes and retweets are the most important metrics. But in reality, when it comes to making sales, those metrics don't mean much at all.
Successful B2B salespeople are figuring this out. If they're looking to win enterprise business, they have virtually no chance of getting the CEO on the phone. But if they react to the CEO on Twitter and reach out directly, the executive is much more likely to engage, start a conversation, correspond via DM (direct messaging) and then agree to speak by phone.
"The screaming nature of the tweets that fill feeds and news reports make it seem as though large numbers of likes and retweets are the most important metrics."
The same goes with hard to reach consumers. Big companies like Delta and Nike have invested more money each year into interacting with individual customers on social media, particularly Twitter. To see powerful examples, just go to their Twitter pages and click "tweets & replies."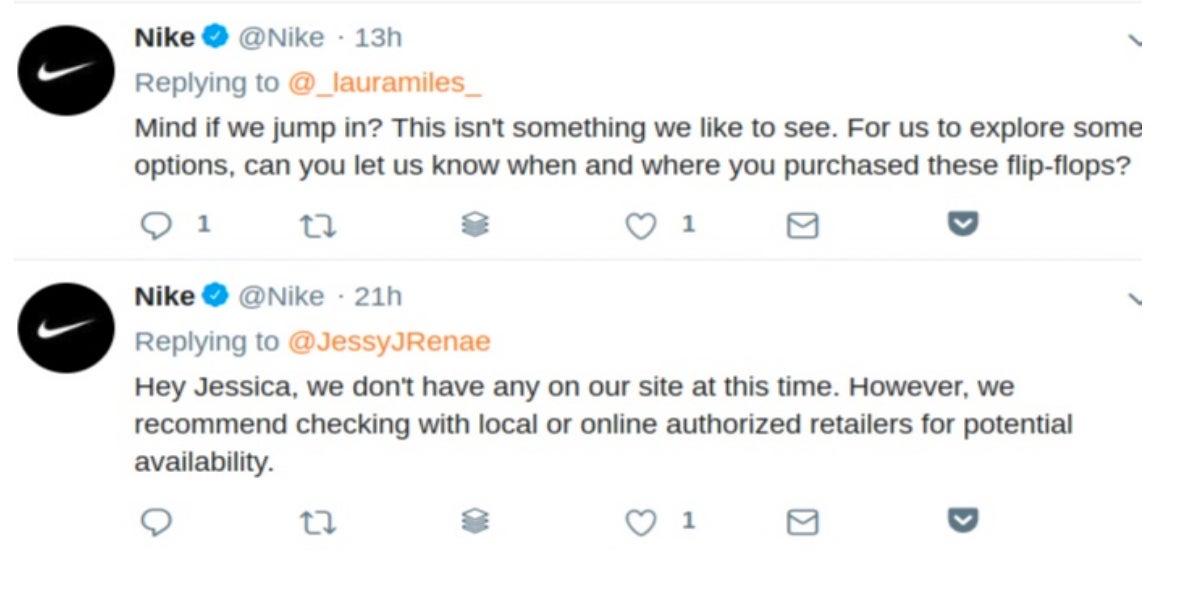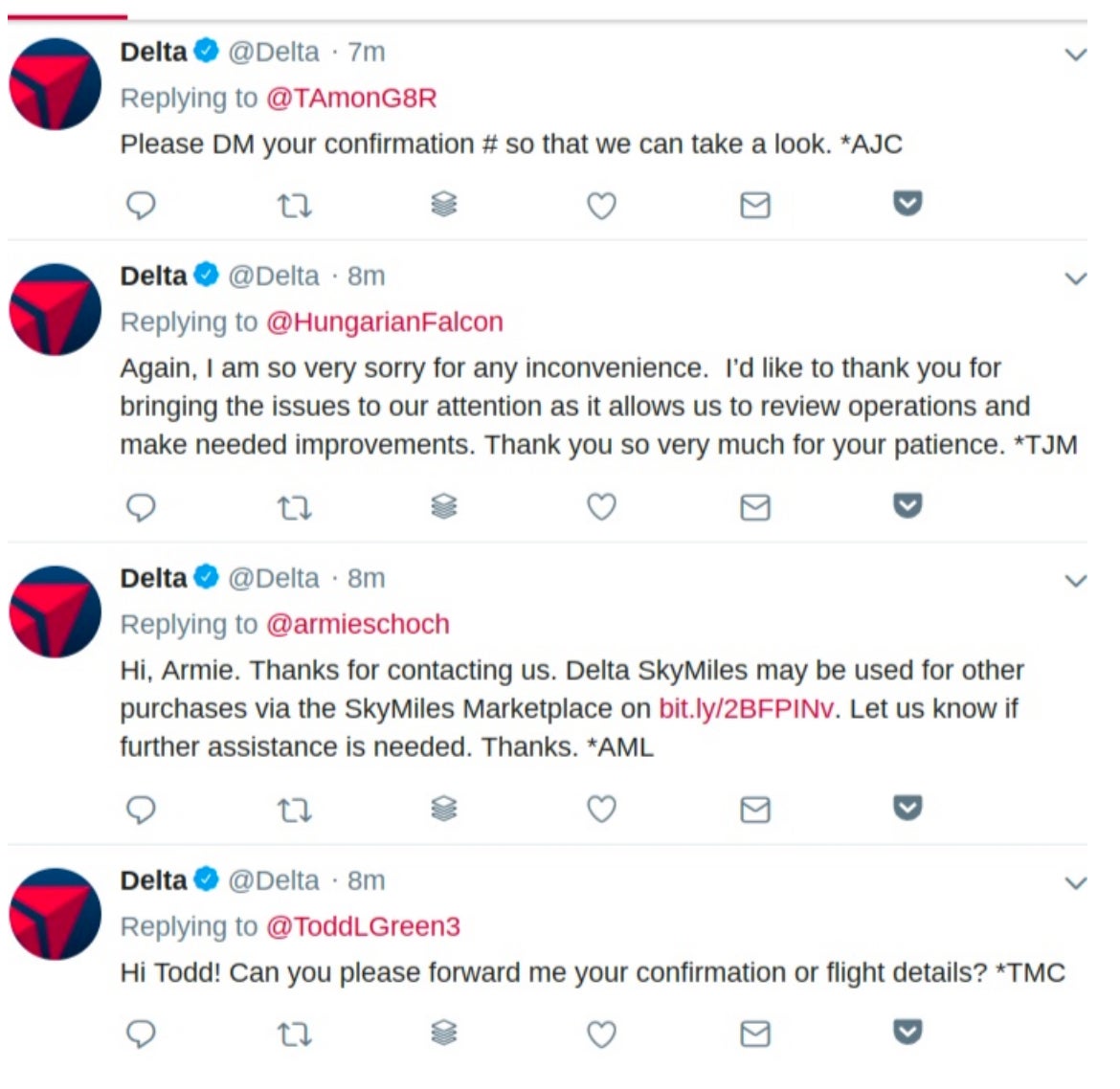 They keep this up because it reflects their company ethos, suggesting that they care about each individual — and, ultimately, it increases conversions. We're in what I call a connection-engagement economy, where people want to get connected to leaders and brands and engage with them on an ongoing basis.
A LinkedIn study found: "Strategically leveraging social networks continues to be a powerful tactic that is resulting in meaningful impact and bridging buyer-seller gaps …  64% of B2B decision makers said they wouldn't engage with a salesperson if the communication was not personalized. As a result 70% of sales professionals expect to invest more time leveraging social tech techniques in the next twelve months. This is a striking increase from the 48% who felt this way in last year's study."
Today's businesses need to view sales as being all about relationships. And young people especially, both as customers and as decision-makers for their businesses, view social platforms as an important part of those relationships.
Most people, no matter who they are in business, very rarely receive tweets written just for them. It's precisely because of all the noise on Twitter that an individual message stands out and becomes memorable. Even if the person you reach out to on Twitter doesn't respond, there's a good chance they'll remember you when you reach out by phone or in an email, and point out that you sent that one tweet.
It's a matter of networking. Go where people are. Don't let the controversial nature of Twitter scare you off. There's nothing wrong with using the platform for business while avoiding the controversies. If you're careful, you can sometimes even use the political tweets of your prospects as an opening. They might post about politics, but you can respond by sharing an article with them about business that somehow ties into the same issue. It's a way into a conversation that won't require you to take a political stand.
One of the biggest mistakes people in business make these days is trying to do both. If you express political views and reach out to do business on the same handle, you're unlikely to get anywhere — and, in fact, it could hurt your business. If you wish to tweet about your political views, do so from another handle. Use the handle with your professional name for business. Anyone you reach out to, if they're interested in communicating with you, will likely check out your previous tweets and Google you, so keep your online reputation clean for business.
Sales is all about getting visible, valuable and connected. Twitter is one way to get visible to the right people. The ideas you offer, along with the product or service you sell, make you valuable. And harnessing Twitter and other social platforms right makes you connected. It's like being at a conference 365 days a year. You walk around the room shaking hands with individuals and getting to know them. In fact, as a study co-written by Wharton operations, information and decisions professor Lorin Hitt found, social media activity can even help early-stage companies find funding.
"Successful B2B salespeople … have virtually no chance of getting the CEO on the phone. But if they react to the CEO on Twitter … the executive is much more likely to engage."
Because social media interactions can permeate every step of the sales process, there's no easy formula to determine ROI. In separate study, Hitt, along with Lynn Wu, also a Wharton professor of operations, information and decisions, and Fujie Jin, a former Wharton Ph.D. student who is now a professor at Indiana University's Kelley School of Business, noted that "the cost of using social media is rarely observable; by observing only the benefits but not the costs, it is difficult to evaluate whether incremental sales of a social media campaign provide an adequate return on investment." But they found that the return on these efforts increases as organizations have more employees with data analytics skills. (Knowledge at Wharton interviewed Wu about this research.)
This makes sense. Harnessing the opportunities of social media to maximize ROI requires an ability to understand and synthesize data about its effects at each stage. This is why I recommend that businesses use technologies throughout the sales funnel that incorporate social media data — from sales acceleration platforms to CRMs (customer resource management systems) and marketing automation. By using these, organizations are better able to see the number and type of social media interactions from prospecting to conversion.
Don't let Twitter scare you off, even in this era.  Yes, it's become more politics-heavy than ever.  But it's a big, open platform.  You can make it what you want it to be.  And you can make it work for you.