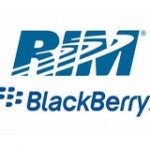 On Tuesday, Research In Motion (RIM) announced that it will not make a profit this quarter — a big fall for a firm that was named the world's fastest-growing company only three years ago by Fortune magazine. RIM also noted that it is working with two banks, J.P. Morgan Securities and RBC Capital Markets, to review its strategic options — a move that has many analysts wondering if the firm is looking to sell off all or parts of its business.
Following the profit warning, RIM's stock fell 7.8% on Wednesday, bringing its market capitalization to below $6 billion. (It was $40 billion early last year.) Not surprisingly, it has been a tough time for RIM. The company's BlackBerry smartphone has lost significant ground to Apple's iPhone and Google's Android devices, and last fall, its proprietary server network suffered high-profile blackouts affecting millions of subscribers. According to The Wall Street Journal, RIM's share of the smartphone market fell below 10% this year.
What went wrong for RIM? Wharton management professor Daniel Levinthal says that "the longstanding problem and lost opportunity for RIM has been not decoupling their enterprise software from the [BlackBerry] device. Selling devices and software as a bundle didn't matter that much in the world before [the advent of] 'apps.' But, once the Apple and Google/Android app ecosystems emerged, RIM as a standalone provider was no longer viable."
Some analysts have suggested that RIM, which is gearing up for the rollout of a new operating system and series of phones, should get out of the hardware business altogether and focus on licensing its secure email system to other handset makers, or to companies like Google or Microsoft that would want access to RIM's enterprise clients. However, Levinthal notes, "the window as a provider of enterprise software to a wide set of handset manufacturers is closing rapidly as a number of start-up companies are now focusing on providing that service to corporate clients."
Others, like Wharton marketing professor Peter Fader, believe it might be too late for RIM to save itself. Still, he offers some advice: "Here's what they should have done a few months ago, and should still try today: Focus on their strengths. They have a huge base of loyal, profitable users. Stop trying to mimic — or even compete with — Apple or the other producers of shiny objects."
According to Fader, the company needs to "play to its business base as well as to consumers who [have] the same attributes" — such as little time for, or interest in, apps; a desire for real keyboards; a need for secure service and a preference for the company's "good-but-not-as-novel-as-before" BlackBerry Messenger service. "That's a whole lot of people, and none of the shiny-object producers have really won them over yet."
Fader speaks from personal experience. "I'm loyal to my ancient BlackBerry and never want to give it up. I wish [RIM] gave me more reasons not to leave them when my battle-scarred, old phone dies" — which likely will be soon, he adds.