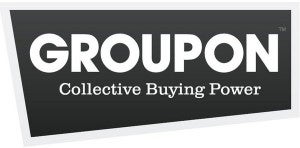 The firing of Groupon CEO Andrew Mason earlier this month set off a new round of speculation about the daily-deal company's prospects. The announcement came a day after the firm's most recent dismal quarterly earnings report. Although sales had risen 30% in the fourth quarter from a year ago, the company reported a loss of 12 cents a share and indicated that its earnings for the first quarter would be much lower than analysts' expectations. According to an article in Bloomberg, Groupon's losses in the last three years have totaled $723.8 million. The firm's board has begun searching for external candidates to replace Mason, the article noted.
What does the company need to do to turn its fortunes around? Knowledge at Wharton Today asked Wharton marketing professor Pinar Yildirim what advice she would offer to Groupon's next CEO.   
Knowledge at Wharton Today: What are Groupon's biggest challenges?
Pinar Yildirim: The firing of Groupon's CEO came after the company had been in trouble for months. [Mason] has left, but the big problems that led to his firing are still hanging over the company.
The Groupon business model relies on a "two-sided" network. On the one side are businesses that provide discounts, and on the other side are the customers. The difficulty is aligning the needs of the two sides. For example, businesses benefit from Groupon when they increase market share or sell excess capacity/inventory. But Groupon relies on customer "disloyalty" since it encourages customers to switch to whichever firm offers the deepest discount. Thus, the current Groupon model does not allow for a perfect alignment between the two sides of its network, and it is questionable how sustainable such a business model can be.
The bigger issue facing Groupon is the dense competitive market. There are too many players offering deals, and this market is more segmented today than ever. [Also], Groupon has to be able to compete with specialized discount sites. For example, some discount sites target higher income consumers by specializing in high-end or luxury offers — Jetsetter, Gilt Groupe, etc. Others target consumers based on products; [they] offer discounts only for shows, food, travel, etc.
More importantly, with the entry of Google Offers and Amazon Local, Groupon will have very fierce competition. Google, in particular, has incremental competitive power because it can combine search with discounts. Whenever a consumer searches for a service or product offering, Google can redirect them to its own offers.
Knowledge at Wharton Today: Will the introduction of the company's "Groupon Goods" venture (which sells discounted goods over the Internet) help to shift the company's prospects in any way?
Yildirim: Groupon Goods will potentially increase revenue. It is offering a broader range of products from many producers. [For that reason,] it is less dependent on the challenges of the service sector. Second, it is moving from a "local offers" model to a nationwide offers model, increasing the consumer base.
Knowledge at Wharton Today: Any advice for the incoming CEO?
Yildirim: Aiming for a sustainable business model should be the target of the new CEO. Daily deal websites can be successful if they align discount offers with business needs. For example, a new store might be in need of increasing awareness, whereas a more established business might need to get rid of excess inventory or fill excess capacity and might benefit from offering Groupons seasonally. This alignment requires optimization of when to offer Groupons and how many Groupons to make available.
The new CEO should focus on programs that encourage repeat buying. If consumers have an incentive to repeat-buy from businesses that offer discounts, more and better firms may want to partner with Groupon. When businesses win, Groupon wins. So, [there needs to be] more focus on delivering to the business side.
I also recommend lifting the Groupon image by giving discounts on higher quality items — and some exclusive offers — particularly via Groupon Goods. Currently, the offers have very little competitive power and little branding.