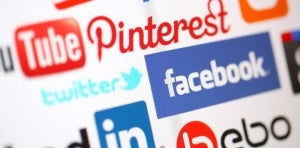 Technology has altered consumer product marketing from a top-down, somewhat paternalistic enterprise to an immediate experience that has more in common with a door-to-door salesman. Within the last decade, hordes of middlemen or third-party distributors have been obliterated from corporate flow charts. Instead, major manufacturers are hearing their products praised and castigated directly from consumers. And many of those consumers have a potentially powerful and infinite network of "friends."
Measuring and managing that constant flow of feedback is the greatest challenge facing modern marketing managers, according to Peter Fader, a Wharton marketing professor and co-director of the school's Customer Analytics Initiative. Fader moderated a panel discussion on the topic at the recent Wharton Marketing Conference.
Within the 90-minute discussion, six experts from leading consumer products companies described technology in general and social media in particular in a variety of ways, ranging from gift to burden. They toyed with words like "enabler," "channel, partner," "buzz meter," "tsunami of data" and "problem generator." One panelist hailed digital technology as a teaching moment because companies that monitor the web may uncover misinformation about their products and respond.
"There's way more data now, and it's a lot more work. Those days of meeting once a year to launch a single marketing campaign are over," said Ryu Yokoi, senior brand manager for Unilever, a multinational company with headquarters in Rotterdam and London. "On the other hand, the feedback is very tangible and a lot more fun."
A self-described "pop culture junkie," Yokoi begins his day scanning the digital landscape for innovative promotions from Amazon to Living Social, and for online chatter about Lipton Tea, his major responsibility for the company. Other Unilever brands include Hellmann's, Dove, Breyers, Ben & Jerry's, Skippy and Vaseline. "The one place I don't want to see our name is the "Condescending Corporate Brand" page on Facebook, [which] rips companies for posting what they consider dumb and insulting content on their Facebook pages."
Frequently characterized as the word-of-mouth platform, Facebook is a critical tool, but not the only tool for getting out a marketing message on social media, noted Janis Fratamico, director of client experience for IBM Global Client Centers. "The truth is a lot of these Facebook pages have no value. It's easy to be overwhelmed by the quantity and we recognize that we are not effectively using all the social media that is out there already."
According to Amy Saunders, director of Johnson & Johnson's digital center of excellence, the New Brunswick, N.J.-based company uses everything from old-style marketing, such as putting promotions on hospital maternity ward TV networks, to new media-influenced strategies, like analyzing skin problems based emailed photos from consumers.
As online buying continues to grow, so does showrooming, a trend in which consumers shop around at retail stores to examine products and pick the brains of sales clerks before actually buying from an online source offering cheaper prices. "It is a concern because we don't want to be competition for our retailers," noted Saunders, who has crafted multi-channel marketing strategies for J&J brands including Neutrogena, Aveeno, Listerine, Visine and Zyrtec.
Her concerns were echoed by Jeremiah Marble, a product manager for Microsoft. "People want to touch a new phone and experience it in a tangible way," he said. "Striking that balance between virtual and real customer contact is a challenge."
Jeff Bedard, marketing director for Chase Sapphire, shared an anecdote that revealed the potential hazards for marketers from an annoyed customer with time to burn and a smartphone in his or her hand. Chase Sapphire is the credit card division of New York-based JPMorgan Chase.
A customer, he recalled, was annoyed with the long line ahead of her at a Chase bank branch. She grabbed her phone and began trashing the bank's service in a tweet. A Chase social media monitor responded immediately to the tweet and asked if he could help her transact her business online instead of waiting for a teller.
While Chase Sapphire strives to be cutting edge in a competitive business, Bedard calls new technology "a gift to marketers," but inevitably problematic. "The challenge is to uncover those problems and solve them before they get out of hand," he said.
Technology can introduce moral dilemmas as well, noted Avi Mannis, vice president of marketing for Hawaiian Airlines. To illustrate, he proposed a common scenario in his business: lost luggage. "Do we go out of our way to help the customer with thousands of Twitter followers or the person who has none?" he asked. "Sometimes, technology can be a burden."