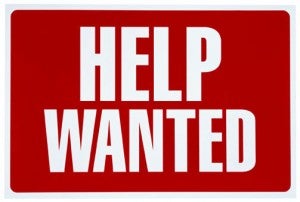 For some time now, popular perception in the United States has been that IT firms from India are taking away jobs from Americans because of the cost advantage that Indians are able to offer. But with unemployment pressure mounting in the U.S., these firms have had to contend with a series of obstacles: Some states have banned the outsourcing of government projects outside of the country; tax incentives for U.S. firms that offshore work have been curtailed; application fees for the H1B visa (temporary work visa) have been hiked, and so on.
There have been other issues, too. For instance, Infosys Technologies, which is known widely for its high ethical standards and transparency, is facing allegations of misusing business visas to send employees from India for long-term work. The case is currently under investigation in the U.S.
Infosys's senior vice president and group head of human resources, Nandita Gurjar, has recently relocated to the U.S. The move is believed have been prompted by the company's visa controversy. Gurjar herself, though, has called her transfer "strategic." Talking recently to business daily Hindu Business Line, she said: "I believe HR has to be external focused and globalized; so being based away from our headquarters and on the ground where 60% of our business comes from will bring in greater strategic focus." Gurjar added that being closer to the market will give her a "ground level understanding of what areas we need to address as a global corporation."
One area that Gurjar will be focusing strongly on during her stint in the U.S. will be local recruitment. At its recent analyst meeting, Infosys revealed that by next year, it plans to increase the number of local employees at onsite client locations to 50%. Infosys, which has a total employee base of over 130,000, currently has around 27,000 employees at client locations. Of these, around one-third are local hires. With the U.S. accounting for the biggest chunk of Infosys's revenues, the maximum local hiring will happen there.
Other Indian IT firms have similar plans. In its annual report for 2010-2011, Tata Consultancy Services, the leading Indian IT firm, notes that protectionism in major markets is one of the key risks that the company faces. "Restrictive legislations that impede the free flow of talent in key markets could disrupt operations and hamper growth in those markets," the report says. One of the solutions to mitigate this risk: "more local recruitment."
At Wipro Technologies, plans are also in the works to increase local hires at onsite locations — from around 35% currently to more than 50% over the next couple of years. According to Saurabh Govil, senior vice-president, human resources, while the initial impetus for Wipro to create local employment came from protectionist measures, two other key drivers are also at play. "One, it is about creating local leadership. Becoming a truly global organization is not about planting flags in different countries but building local leadership. And, two, having a local interface in customer-facing roles helps in understanding the cultural nuances and in giving greater comfort and value to the customers."
K. Raman, practice head, infocomm, media and education at the Tata Strategic Management Group, considers this a move in the right direction. "Hiring locals in different markets helps Indian companies to work out the various issues around the visas. Also, given the situation in those markets in terms of employment outlook, people are available at more competitive salaries than was the case earlier, so it could be a commercially prudent decision," he says.
Raman points out that Indian IT firms are not only hiring more non-Indians; they are also more vocal about their onsite hiring because of the backlash they have had to face. "They want to sound politically correct," says Raman. He adds a note of caution: "Offshore work offers healthier margins than onsite work. Indian IT companies need to keep the mix of onsite and offshore employees at an optimal level so that the margins are not impacted adversely."
Can the compulsion to hire more expensive resources outside of India have a positive result? Can it spur Indian IT firms who have been talking of non-linear growth for some time now to make a stronger push towards it and look at newer business models and newer growth strategies? "Yes," says Raman, "This can be an added reason for Indian IT companies to accelerate the delinking of revenue from headcount."
Meanwhile, there is some cheer for Indian IT firms. According to the latest data released by the U.S. Bureau of Labor Statistics, the IT industry has the lowest unemployment rate in the country. Between March and May this year, the unemployment rate in the U.S. IT sector dropped from 4.7% to 3.8%. During the same period however total unemployment rose from 8.9% to 9.1%. Som Mittal, president of the Indian lobby group the National Association of Software and Services Companies (Nasscom), told The Economic Times: "Around 3%-4% unemployment in a sector actually means that there is a shortage of the right people to hire and not a shortage of jobs…. The issue about outsourcing and visas is misplaced."