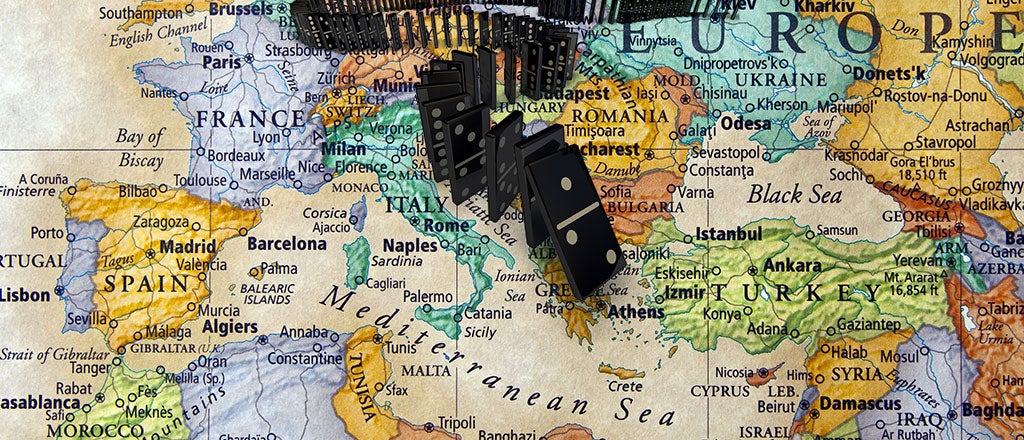 As markets react to Greece's latest standoff with the European Union, Knowledge@Wharton offers a series of articles exploring what the crisis means for Greece, the eurozone and global markets.

Despite the turmoil in Europe about Greece, U.S. investors should see only limited impact on their portfolios, at least in the short run. But there could be complications in the long term.

The chaos of eurozone negotiations with Greece is raising questions about Europe's future. An image of a continent in decline is being burnished, say experts from Wharton and elsewhere.