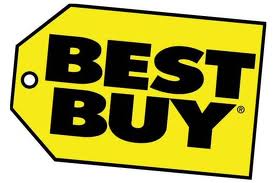 (Eds. Note: Post has been updated to include comments from Wharton senior fellow and lecturer Stephen Sammut about the private equity financing of the deal.)
Best Buy's already-uncertain future got murkier this week, with a proposal by founder and former chairman Richard Schulze to take the company private.
Schulze has said he's in talks with private equity firms to help fund the deal, although he is reportedly at an impasse with the company's board in moving toward making a formal offer. Best Buy has struggled recently due to the weak economy and customers increasingly turning to online sites, where prices for electronics are often cheaper.
"There are PE firms that specialize in troubled situations. Such firms are comfortable with companies like Best Buy," says Stephen Sammut, a Wharton senior fellow and lecturer. "There is, however, a price to be paid. If PE funds can't model for a successful exit based on the prevailing share price, they won't do the deal. If the share price that they would have to pay fits, then [a deal] is possible. If I were a shareholder, I wouldn't count on a premium."
Earlier this year, the firm announced plans to close 50 locations by the end of 2012, lay off 400 workers and shrink the size of some of its stores in an effort to stave off further losses. At the time, however, Wharton marketing professor John Zhang predicted that "Best Buy's struggle is just beginning," noting that CDs and DVDs, which were once a staple for the retailer, are now increasingly being bought online. He also pointed out that mobile phones give customers the ability to immediately compare prices for expensive electronics, making these  customers less subject to sales tactics at individual stores.
Schulze was forced to resign from the chairman position after the Best Buy board discovered that he had failed to inform them about accusations of personal misconduct involving  former CEO Brian Dunn.
According to The Wall Street Journal, if Schulze is able to take Best Buy private (he already owns about 20% of the company) he plans to curb the recent downsizing efforts and focus on cutting prices to compete with online sites like Amazon.com. He also plans to  beef up in-store customer service to rival that found at Apple.
"Clearly, something has to be done at Best Buy in order to survive," Wharton marketing professor David Reibstein says. "It is not obvious why the firm has to be taken private to accomplish this. The big question is whether the new strategy will succeed and for how long."
Sammut notes that the concepts behind taking a company private apply in Best Buy's situation. "Once private, with an infusion of new capital, management can develop new strategies and test them in the market without the glare of Wall Street looking at quarterly earnings," he says. "This could be an example of private equity being a positive force in preserving jobs and serving as a means for companies to reorganize in a changing market environment."
The challenge for Best Buy, Reibstein notes, is that customers will likely continue to use the stores as showrooms, coming in to look over expensive electronics in person, "getting tons of service and advice" from Best Buy's sales staff and then making their purchases online. "The prices at Best Buy will have to be within range of online prices," he adds.
But offering prices that low will be difficult if Schulze intends to retain the current size and number of stores and increase the level of customer service. "For service to be good, minimum-wage employees will not suffice," Reibstein points out. "So it will be a challenge. That said, Nordstrom and others have thrived on this strategy through the Internet shift."