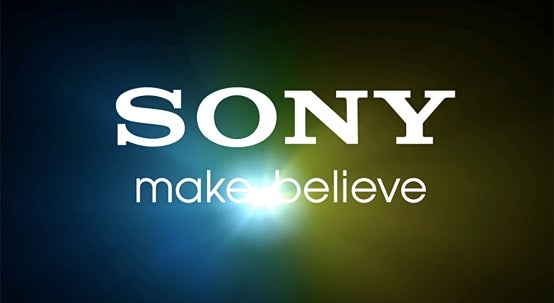 Consumers know Sony by the Walkman and the PlayStation, movies like Spider-Man and musical offerings ranging from Bruce Springsteen to Prince Royce. But the firm's electronics business has actually been losing money, and while the music and movie divisions remain profitable, Sony makes most of its money through writing insurance policies. Wall Street critics are pushing for the Tokyo-based company to shed its electronics division, or spin off its movie and music properties.
Sony earlier in May announced a return to profit after five years. In its latest year ending March 2013, the firm made profits of $458 million on revenues of $72 billion, reversing the previous year's loss of $457 million on revenues of $69 billion. But most of those gains came from asset sales, including the Sony headquarters building on Madison Avenue in Manhattan. Sony's financial services subsidiary — which is mostly focused on writing auto, medical and life insurance policies in Japan and operating a boutique bank — contributed 63% of its operating income ($1.5 billion out of $2.4 billion) in the last year.
Different Strokes
The most compelling criticism in recent days has come from investor Daniel Loeb, who heads the hedge fund Third Point, and Jefferies, an investment banking firm. Loeb earlier this month sent Sony CEO Kazuo Hirai a plan to spin off the company's music and movie business and use the proceeds to strengthen its electronics division. Hirai has said he will consider that plan, but made no commitments. Meanwhile, Jefferies analyst Atul Goyal wrote in a report this week that Sony should sell its electronics business, describing the division as the firm's Achilles' heel and noting that "it is worth zero."
"[Sony without electronics] makes total sense to me," says Wharton marketing professor Peter Fader. "Lots of companies are getting out of the core businesses that made them famous. It's a natural progression for any company."
According to Fader, Sony has overstayed its welcome in the electronics sector, rapidly losing ground to competitors like Samsung and LG. "What makes it shocking is the fact they were always so arrogant about their products," he notes. "It's a shame that they kept thinking, 'We're Sony; if we put it out there, it has got to be good.'" On the contrary, Fader adds that over time, the firm has become "an average, commoditized player" in electronics, producing "fine products but nothing spectacular." Sony should have "learned its lessons a long time ago," Fader says.
Losing Out to Rivals
Observers have criticized Sony for being too slow at decision-making and developing new products, and also noted that the company's gadgets aren't as user-friendly as those of its rivals, and often come with voluminous and difficult-to-decipher user manuals.
But Sony continues to have a strong brand identity that could be transferred to other products, Fader says. He points to IBM, which successfully exited the computer business and transitioned into a focus on consulting. "It is easier for Sony to go through that kind of transformation" than it was for IBM, he notes. "If nothing else, [the name] IBM stands for International Business Machines. They got out of business machines, but the brand still stands. Sony doesn't stand for anything, and so it should easily be able to move on."
But visualizing a different Sony is disorienting for Wharton operations and information management professor Eric Clemons. Clemons, who is visiting the firm's home city of Tokyo notes that "somehow, here, the idea of Sony exiting electronics seems quite absurd. That's like suggesting that Apple exit computing hardware, which was a serious suggestion many, many years back."
Clemons, however, acknowledges that Sony has serious problems, some of which impact him as a user. "The problem is partly that Sony is too expensive, and partly that they no longer make anything I want," he says. "My music is iTunes, my headphones are Bose and Sony has lost its innovation magic. But over the long haul, they're just another insurance company. That is like being just another bank, which is boring. Sony's problem is that right now, its electronics are even more boring."