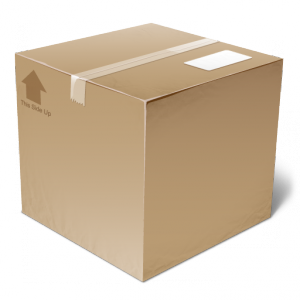 It was a story so compelling that even Hollywood couldn't resist it. The rise and fall of Kozmo.com in many ways epitomized the dot-com boom era. The New York-based company was founded on a seemingly genius idea — same-day delivery of goods of all kinds in some of America's densest urban centers — which, in the end, proved to be completely impractical. After its founding in 1998, Kozmo generated enormous buzz and expanded from New York to Chicago, San Francisco, Boston and other markets. However, it quickly burned through cash and, by 2001, had completely gone under. The company's story was captured in the hit documentary, E-Dreams.
Kozmo's high-profile failure has for years been held up as proof that the concept of same-day delivery isn't feasible — that the costs inherent to the service are just too high to ever work in practice. But now, more than a decade after Kozmo's failure, same-day delivery is back, and in a big way.
With the holidays closing in, retail giants such as eBay and Walmart are following the lead of Amazon by offering same-day delivery service in select markets, including New York, San Francisco and Seattle. And though comparisons are already being made between these new initiatives and the failure at Kozmo, Wharton marketing professor David R. Bell predicts that, this time, same-day delivery might be here to stay. The larger question, he notes, is what that success could mean in the long term for the rest of the retail industry.
"Because of the high fixed costs to do this — the building of logistics or warehouses and the rest — once you go down that path, it's either going to work or it's going to be a massive failure," Bell says. "Given what a savvy operation Amazon is, for instance, I think they will be able to get it right."
At the very least, Bell notes, Amazon, Walmart and eBay stand to benefit from the key lesson learned from Kozmo's failure — specifically, that when it comes to same-day delivery, volume is essential. "It was a combination of things that hurt Kozmo, but the biggest was that they failed to ever achieve 'density.'" In other words, Kozmo never made enough deliveries to generate sufficient revenue to cover its massive infrastructure costs — everything from high courier fees to warehouse space. WebVan, the San Francisco-based company that offered a grocery delivery service, suffered the same fate.
But the new same-day delivery services are slightly different. In an effort to avoid Kozmo's fate, for example, eBay is circumventing the warehousing issue by having its couriers pick up orders directly from partner retailers, while Walmart already has the storage capacity and is shipping directly from its stores. Other smaller retailers have experimented with a somewhat different strategy: Rather than delivering goods to a consumer's home, they instead send them to a central location — for example, a temporary setup in a parking lot or at a specified retail outlet — where they can be picked up.
"What this approach does is give you that density you need," Bell says. "That's because the retailer can just throw everything onto one truck instead of having to make 500 different deliveries."
In the end, Bell predicts that at least one of these retailers, and possibly many of them, will make same-day delivery work in some form. And while that certainly will be a good thing for consumers, it would undoubtedly pose serious challenges for the rest of the retail industry. "It's going to raise the bar for everyone. If you start training customers that they can expect to get anything they want that same day, they'll start to demand it. And that could end up putting the pressure on companies like UPS and FedEx, too."