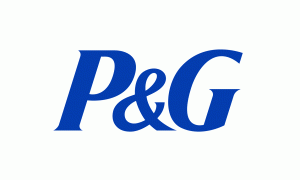 Investors liked it when Procter & Gamble last Thursday rehired former CEO A.G. Lafley, lifting the firm's share price 4% in one day. Lafley replaces Robert McDonald, who had been CEO since 2009 and recently announced his desire to retire. Will Lafley be able to reverse P&G's declining profitability and rekindle the growth that took place when he was CEO between 2000 and 2009? 
Being a second-chance CEO is a tricky proposition, according to Wharton management professor Lawrence Hrebiniak. Returning CEOs like Lafley must win board and investor support, manage expectations carefully and hope that their luck is as strong the second time around, he says. "The old song says that 'Love is lovelier the second time around.' Is the same true for returning CEOs? Will the returning hero turn things around? The answer is a resounding 'Maybe,'" Hrebiniak notes.
Many CEOs have returned to the companies they previously headed, and have been able to successfully recreate their former magic. Hrebiniak points to the CEO tenures of Steve Jobs at Apple (1976-1985; 1997-2011); Howard Schultz at Starbucks (1987-2000; 2008-present); Charles Schwab at Schwab (1971-2003; 2004-present) and William Stavropoulos at Dow Chemical (1995-2000; 2002-2004). But there have also been "some not-so-successful or uncertain cases," he points out, listing Paul Allaire at Xerox (1990-1999; 2000-2001); Michael Dell at Dell (1992-2004; 2007-present); the late Kenneth Lay at Enron (1985-February 2001; August 2001-January 2002); and Myron Ullman at J.C. Penney (2004-2011; April 2013-present).
With that "mixed bag of results," Hrebiniak considers the pros and cons of bringing back former CEOs. "The returning CEO is a known quantity — someone the board and investors might know and trust, which is a plus," he says. "But even here, the answer isn't always clear." He recalls that activist investor William Ackerman forced Ullman out of J.C. Penney in November 2011. Ullman returned as CEO in April 2013, replacing Ron Johnson. "Does Ackerman now support [Ullman] when he didn't previously?" Hrebiniak asks.
Recasting Strategies
Like many Western multinational companies, P&G has sought to balance slowing growth in its mature home markets by expanding in emerging markets like India, Brazil and Russia. However, it has faced intense competition in those markets from entrenched players such as Unilever and Colgate-Palmolive and local brands like Nirma in India. "Most of our consumers shop locally and live locally," Lafley said in an interview on Monday with the Indian business daily The Economic Times. "The P&G of the 1970s, 1980s and the first half of the 1990s was trying to push its global brands and products on the rest of the world. We made a lot of mistakes and we had a lot of failures."
As Lafley attempts to correct P&G's strategies in emerging markets, he will need unhindered freedom to make changes, Hrebiniak notes. "Board and investor support can make or break the returning CEO, but the support may occasionally be fleeting."
Good luck also helps, according to Hrebiniak. Some returning CEOs are "in the right place at the right time," he says, citing some examples. At Xerox, when G. Richard Thoman faced increasingly turbulent competitive conditions during his 13-month tenure as CEO (1999-2000), Paul Allaire "returned as CEO and steadied the ship, but only after competitive conditions settled [down] a bit." At the discount brokerage firm that Charles Schwab founded in 1971, Schwab was CEO until 2003, sharing that role in the last five of those years with co-CEO David Pottruck. But a year later, in 2004, Pottruck was fired and Schwab returned as CEO. "Schwab came back after the tech bubble burst — when things couldn't get worse and, in fact, could only get better," says Hrebiniak.
At P&G, Lafley seems to have some luck on his side. He is returning "to confront problems he himself helped to create" — including rising costs and an emphasis on premium products in down economic conditions — which McDonald took the blame for, notes Hrebiniak. "Bad luck for McDonald, [but] a second chance for Lafley. It's not just the person, but also the luck of the draw and the situation to which he returns."
Even if luck favors the returning CEO, "a definite [negative] is the internal turbulence caused by firing and hiring the CEO," according to Hrebiniak. "Bringing back the once persona non grata or even the 'old master' suggests that the company has little confidence in its own managers. It reflects a feeling that the talent pool is too weak or thin to find someone in the company who can turn things around, a situation that can have a devastating impact on morale and turnover." Lafley, who will be 66 in June, has been asked to immediately begin a talent hunt for a successor. "[That] only adds to the perception that there are few, if any, worthy internal candidates for the job, a condition that can affect the cooperation needed to execute turnaround strategies," Hrebiniak notes.
All things considered, Hrebiniak sums up his advice for returning CEOs. "Garner board and investor support, be aggressive and goal oriented, manage performance expectations carefully and, most importantly, dig your lucky rabbit's foot out of its hiding place."