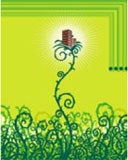 In this opinion piece, George Favaloro and Amy Longsworth, managing directors in PwC's sustainable business solutions practice, explain the contours of the Obama administration's three-part plan to reduce U.S. carbon emissions, strengthen the country's infrastructure and address climate change internationally. Favaloro and Longsworth then offer their perspective on the significant opportunities – as well as the potentially considerable costs – that the plan contains for American companies.
Last week, the U.S. Senate approved Gina McCarthy to head up the U.S. Environmental Protection Agency, and in so doing, gave President Obama a key ingredient that he called for in his June 25 speech on climate change. With the EPA as a major driver, it would appear that confirmation of McCarthy — who has worked for five Republican governors — signals forward movement of the administration's three-part plan to reduce U.S. carbon emissions, strengthen the country's infrastructure and address climate change internationally. As the administration's recipe for addressing climate change takes shape, what are the business implications? The Climate Action Plan contains significant opportunity – plus potentially considerable costs — for American companies. In this article, we identify how the plan maps to specific private sector growth and innovation areas.
What's in the Plan?
In his speech, the President pointed out that "the costs of these [extreme climate] events can be measured in lost lives and lost livelihoods, lost homes, lost businesses, hundreds of billions of dollars in emergency services and disaster relief." In response, each of the three prongs of his executive Climate Action Plan presents a range of initiatives, including a sizeable commitment to increase the percentage of government sector renewable energy consumption and considerable financial and leadership investments.
While the speech will undoubtedly renew the many attendant political debates, one reason why business leaders should prick up their ears is that all the initiatives fall within the purview of the executive branch (none requires action in Congress, where they would face certain resistance), and  a number are already underway.  If all of the plan's elements are executed, the impact on business will be profound.  There are reasonable questions to ask about the plan's sufficiency, speed, scale and costs, but these debates will play out over the coming months and years. In the meantime, the administration has declared its intention to roll forward with a broad framework that provides ample incentive for companies to assess both impact and opportunities. 
Cutting carbon emissions:  Branch one of the plan focuses on increasing the use of renewable and cleaner energy and increasing energy efficiency in America. Critical to achieving this, and the reason that filling the EPA leadership role is significant, is the administration's intention to begin using the authority of the EPA under the Clean Air Act to set carbon emission standards for both new and existing power plants. Another highlight is the pledge to shift the federal government (the largest energy consumer in the world) to 20% renewable energy by 2020 from the current 7.5%. While new regulations will affect power generators and will likely raise energy costs, particularly in regions with a heavy reliance on coal, they could also create opportunities for many sectors.
Preparing the country for the impacts of climate change: The plan's second branch addresses the need, post-Hurricane Sandy, post-Oklahoma tornadoes (and post-post-Katrina) for America to improve its preparedness for the anticipated impacts of a more extreme climate. It aims to mobilize the massive scale of investments and improvements required to protect the nation's buildings, systems and infrastructure from sea-rise, floods, wildfires, droughts and their ancillary consequences. 
Working internationally to combat climate change and prepare for its impacts: In part three, the Obama administration asserts the need for U.S. leadership of international efforts to combat climate change and puts forth a range of efforts — again, many underway but to be intensified — including deterring deforestation, enabling greater penetration of renewables in the global energy mix (natural gas, nuclear and clean coal) and encouraging energy efficiency worldwide.   
Business Opportunities
Taken together, the Climate Action Plan's array of initiatives provides significant opportunities for some business. While every company will want to examine the plan for strategically relevant specifics, some broad areas of potential promise include the following:
Renewable energy and cleantech: The emphasis on cleaner energy spells opportunity for any company in the natural gas or renewable energy value chain — from manufacturers of exploration and extraction, solar, wind, and geothermal equipment, parts and materials to bio-based fuels, to investment and project planning and management, installation, distribution, operating, servicing and providing customer/consumer interface. The military will continue to account for a significant portion of the increased appetite for renewables. 
Appliances and buildings: Federal energy efficiency standards for both household appliances and federal buildings will continue to ratchet up under the administration's plan. Consumers will look for cheaper appliances on a total cost of ownership basis, and more office buildings will fall out of GSA lease quality unless they receive upgrades or complete redevelopment. The new standards will provide competitive stimulus to manufacturers of white goods, hand-held appliances, gadgets, building materials, smart building and data management systems and ancillary services, spin-offs, apps and intelligence.
Engineering and construction: Engineering, planning, designing, building, testing, operating, measuring and maintaining a climate-resilient America spells growth for a wide span of industries. The administration's plan will require not only basic building, bridge and road strengthening and improvements, but also smarter systems, redundancies and back-ups, and innovations in health care, training, communications, emergency-planning and insurance. 
Forestry and agriculture: Not all the new infrastructure will be man-made; planting and protecting forests, barrier islands and wetlands will be part of the "natural capital" deployed to protect ourselves from climate havoc, as will well-managed agricultural lands and forests. It means expanded prospects for planning, engineering, landscaping, forestry, farming and related services.
Data management and information technology: Building intelligence into infrastructure — from anticipation to response to recovery — may be the difference between success and failure to adapt to extreme conditions over the long run. The future will require more data analytics, advanced technology, communications infrastructure and people trained to use it.
Global Energy Investors: The President hopes to "mobilize billions of dollars of private capital for clean energy projects around the world," and engagement with the various agencies on international aspects of the plan could be some of the most considerable opportunities for the private sector, especially given the prospect of lower trade tariffs on environmental goods.
What Next?
The demonstrative commitment of June 25th delivered the strongest message in years by an American president that climate change is a challenge the country has to act on now. The Senate's approval of McCarthy adds traction. Corporate leaders should begin to identify not only business opportunities, but also to review the company's own risk exposure and resiliency planning, as well as to rekindle the board room discussion of what role the company wants to play in the transformation to a lower carbon world.