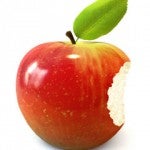 When giant U.S. food and beverage multinationals first came to India, their initial offerings were standard fare. Coca-Cola and PepsiCo sold their traditional soda, Heinz its Tomato Ketchup, and General Mills its Pillsbury atta (the Indian word for flour).
Now, as Indian consumers are climbing on the health and nutrition bandwagon, these companies are tweaking their brands and strategies to suit that platform. In 2011, Coca-Cola launched Minute Maid 100% juice. Pepsi is positioning itself as a health beverage company. Both Coke and Pepsi have introduced low-sugar versions of their soft drinks. And Pillsbury atta now comes in a whole grain version, which highlights the benefits of fiber, iron and other nutrients.
The latest to take the same route is Del Monte. The California-based company entered India in 2007 in a joint venture (JV) with Bharti Enterprises, with its range of canned juice drinks, canned fruits, pastas, ketchups and sauces. It is now shifting gears to enter the health snack segment in India. Del Monte has recently launched two new products in this segment.
"The food and beverage segment is a vibrant market, and Indian consumers are always looking forward to innovative offerings," says Yogesh Bellani, chief operating officer of FieldFresh Foods, the JV with Bharti. "The fruit-based snacks category is currently non-existent. Del Monte as a brand already has a dominant share in the packaged fruit segment in India. Our plan to enter the fruit-based snack market is a natural extension. The introduction of products in the snacking-on-the-go segment is currently in the planning stage."
According to New Delhi-based research and consultancy firm Technopak Advisors, the health food market currently stands at Rs. 12,000 crore (US$2.21 billion) and is expected to grow at a compound annual growth rate of 25%-28%, to Rs. 22,500 crore (US$4.14 billion) by 2015. The health food contribution in packaged food in India at 15%-18% is on the lower side when compared to the global average of 25%-30%.
The estimates of a study by the Tata Strategic Management Group (TSMG), a Mumbai-based consulting firm, are far more optimistic. It says that the health and wellness food market in India will grow to Rs. 36,000 crore (US$6.6 billion) by 2015, through increased penetration of existing products and introduction of new products. And, if there are improvements in technology, product development and government-mandated fortification, the market size could further increase to Rs 55,000 crore (US$10.1 billion) by 2015. The report finds that general health, weight control, child growth, heart health, digestion and energy are the dominant health and wellness platforms on which several companies have launched products to address consumer needs and garner market share.
There is no denying that the market for health foods is growing. However, it is currently a small niche dominated by a few players such as Marico and Britannia. A couple of years ago, Swiss multinational Nestle shifted from being an agri-food business to an R&D-driven nutrition, health and wellness company. PepsiCo, too, set itself a target of reducing the average amount of sodium per serving in its key global brands, in select countries, by 2015.
"The health snacks market is young and the category is yet to evolve. Positioning and price will play a key role in the growth of this category. Awareness of quality and exposure to different tastes are other key factors. We have a young demographic profile. [Healthy and fun snacks] are themes that Indian youth relate to well," says Ankur Bisen, associate vice-president, retail and consumer products, Technopak.
But there have been hiccups for some. Parle's Monaco Smart Chips and Marico's Saffola Zest (both baked chips) are variants that didn't take off. Companies need to remember that no matter how well their umbrella brand is known, a health product needs a hard sell to capture consumer mind share.