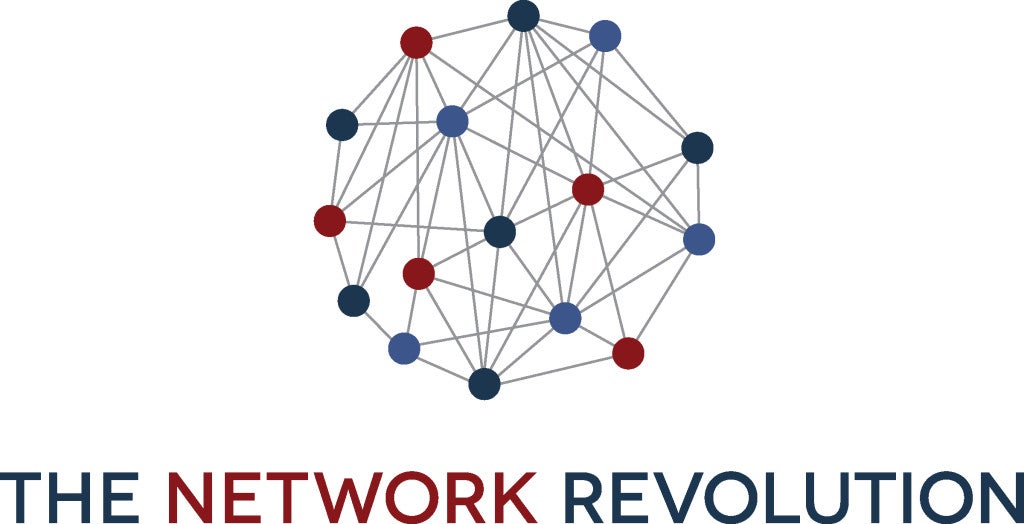 In the latest article of the series "The Network Revolution: Creating Value through Platforms, People and Technology," authors Barry Libert, Megan Beck and Jerry (Yoram) Wind look at how the insurance industry is being disrupted and what incumbents should do now. Libert is CEO of OpenMatters and Beck is the firm's chief insights officer. Wind is a Wharton marketing professor and director of Wharton's SEI Center for Advanced Studies in Management. They also wrote a book called The Network Imperative: How to Survive and Grow in the Age of Digital Business Models. The authors would like to thank LiquidHub for sponsoring the research for this series.
* * *
The U.S. insurance industry is among the largest in the world, with net premiums written totaling $1.2 trillion in 2015, according to the Insurance Information Institute. Overall, the top three U.S. insurers by non-banking assets are MetLife, Prudential Financial and Berkshire Hathaway. In life and health insurance, MetLife, Prudential and New York Life top the charts in direct premiums written in 2015, while State Farm, Allstate and Berkshire Hathaway are the three largest in property and casualty. Insurance and related activities composed 2.6% of the U.S. GDP in 2014, according to the U.S. Bureau of Economic Analysis.
The industry's size and history of success, however, have a downside: Its heft makes it harder for incumbents to respond quickly to today's digital disruptors — and thus the landscape may look very different within the next decade. A Gartner report showed that "only 12% of insurance business and IT leaders consider their organizations to be digitally progressive, while most believe that their organizations are digital beginners or intermediate, at best." The culprits include a lack of digital skills in the boardroom and among management teams, cultural impediments and under allocation of capital to digital platforms, virtual networks and machine learning.
In addition, because incumbent insurers are slower to embrace today's technologies and business models, insurance technology startups — "insuretech" — are aggressively angling for market share in the nearly $1.5 trillion U.S. insurance market (and $4.6 trillion globally). In 2015, more than $800 million in risk capital was invested in insuretech startups, according to Tradestreaming.
Pascal Bouvier, venture partner at Santander InnoVentures, told Tradestreaming that the profit and growth opportunities in insurance technology are "immense" because "the industry has barely been touched as of yet by [digital] disruption." It is quite clear that if established industry players don't step up to capture the value themselves, venture-backed startups will happily jump into the market to serve customers with innovative technologies and models much like they have done in other industries — including transportation, health care, hotels and fintech.
To be clear, insuretech startups are already using today's digital platforms and virtual networks to disrupt the insurance industry. And for good reason: These technologies can scale faster, their marginal costs are near zero, and their peer-to-peer structure allows for viral expansion in the process of creating what is now called "exponential organizations." According to Gartner, the number of tech startups in the insurance industry has more than doubled in the past three years. The first quarter of 2016 saw record funding for early-stage insuretech startups.
Insuretech startups include the following:
Despite the emergence of startups like these nipping at the insurance industry, incumbents have been slow to respond.
"Clearly, big data and machine learning will play critical roles in any insurer's digital transformation."
Incumbents Are Waking Up
After a slow beginning, the insurance industry is starting to look outwards and build relationships with fast-moving insuretech startups to accelerate their own digital transformation efforts. Gartner noted that about two-thirds of the 25 largest insurance companies have started to invest in insuretech startups through their venture capital arms. While an investment in startups is a good step, this approach will not transform the legacy business models of incumbents, nor will it put digital at the center of their business and mental models. But at least, it's a start.
In fact, several incumbents are partnering with startups to improve their customer's ability to access services through mobile devices, while others are choosing to go solo and create their own platforms and digital networks. For example, Geico's mobile app now lets customers pay a bill, report and track a claim, hail roadside assistance and do other tasks.
The Internet of Things (IoT) is also fast becoming a hot item for incumbent insurance companies in their attempt to put data at the center of their business models. According to eMarketer, insurance executives said they expect to see an increase in IoT spending from $77.7 billion in 2015 to nearly $103 billion in 2018. IoT can be a natural fit for insurance companies. For instance, putting sensors in cars to track and analyze driving habits can help auto insurers price a premium more accurately. While some customers may express privacy concerns, others will happily opt in for the ability to save on insurance premiums.
Similarly, health insurers are using wearables to encourage people to develop healthy habits, such as getting enough exercise and eating healthfully. Such moves reduce the overall risk and the cost to serve patient pools. For example, insurance incumbent John Hancock is giving rewards to customers for using wearables like Apple Watch and Fitbit to encourage healthy life styles.
Clearly, big data and machine learning will play critical roles in any insurer's digital transformation. In an interview with eMarketer, Chris Ciccarello, an executive at Farmers Insurance, said predictive analytics using deep learning will transform his company and the way it does business. He contends that being limited to historical data in determining product and marketing strategies represent an old mental model that is clearly outdated in today's highly connected world.
"The startups that are now invading this once staid industry makes it clear that platforms and networks are going to reshape the insurance industry."
To insure that Farmers stays abreast of these changes, it is using big data to predict future customer preferences. Ciccarello noted that today's data science tools enable a fine level of targeting and personalization that constitutes the core of its marketing strategy: "Personalization is a huge initiative for us. [We need to be] better at understanding our customers and what they've liked in the past to target them with a message that works for them."
The experience of incumbent insurers such as Farmers and John Hancock, along with all the startups that are now invading this once staid industry, makes it clear that platforms and networks are going to reshape the insurance industry.
Given this reality, the key to the long-term success of incumbent insurance companies is to create a platform and network strategy for themselves that provides benefits for their customers, suppliers, partners, and investors. If established firms are not willing to innovate, the insurance industry risks the replacement of their current business models and customer bases by a hoard of hungry newcomers from Silicon Valley. And if they don't disrupt themselves, it may be time for today's insurance incumbents to take out an insurance policy on their own future.