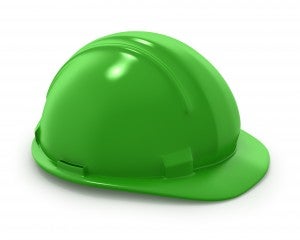 There has been major progress the last couple of years in learning to make buildings more energy efficient. The latest milestone: buildings that create as much energy they use. Such "net-zero" buildings are a big step forward in energy conservation. But they also symbolize a coming of age for green buildings and foreshadow a new generation of energy-efficient buildings just over the horizon.
The growth in the sustainable-building movement overall has been swift and also appears to be near a tipping point. In a 2012 Turner Construction survey of 718 U.S. real estate owners, developers and tenants, for example, 90% reported being committed to environmentally sustainable practices, and more than 50% were "extremely" or "very" committed to green principles. Another straw in the wind: a 2013 McGraw-Hill Construction global report, which found that 51% of architects, engineers, contractors, consultants and building owners surveyed in 62 countries say it's likely that more than 60% of their work will be "green" by 2015.
And it's not all about a hopeful future. Last year, for example, more than 13,500 commercial buildings won certification to meet the U.S. Green Building Council's Leadership in Energy and Environmental Design (LEED) standards in the U.S. Another 30,000 applied, and LEED now has spread to 139 countries. This maturing of green building is particularly visible in American cities, which are developing innovative regulations to drive positive outcomes.
Even without new laws, however, forward-looking companies are finding options — such as the use of energy service companies, green leasing arrangements and affordable new financing arrangements for solar and other renewables.  There is also a "doing well by doing good" aspect to it all. Participants are finding that beyond "eco correctness," adding sustainable features reduces operating costs and can also raise property values and the rents landlords can charge because of perceived benefits that tenants value. And while payback periods still can be long, innovative financing methods are increasingly bubbling up that could improve this critical measure of the return on investment.
The bottom line is that, over a short period, green building has been transformed from a feel-good exercise to an impending baseline for all construction. In an effort to understand this mushrooming movement, Knowledge at Wharton has collaborated with Wharton's Initiative for Global Environmental Leadership (IGEL) to produce a special report, titled "The Rapid Rise of Green Building," which is available for downloading here.