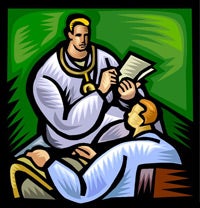 Half of India's 1.2 billion citizens are less than 25 years of age, and this large youth population is viewed as a huge driver of economic growth and competitive advantage for the country.
Now, a recent study by global real estate services firm Jones Lang LaSalle (JLL) has put the spotlight on the other end of the age spectrum: India's senior citizens. The study notes that compared to the overall population, which is growing at 1.8% per annum, the population of those who are age 60 and older is growing at 3.8%. Their number — which currently stands at 100 million — is expected to increase to 240 million by the year 2050. Further, with the rate of growth in the senior populations of developing nations projected to be double that of developed nations, India and China are expected to have almost 50% of the world's 1.3 billion seniors by 2040.
Far from seeing this as a liability, the study highlights the potential that this group holds as a separate segment that marketers and service providers can target.
Take the housing needs of senior citizens. Traditionally, the elderly in India have stayed with their children. But over the years, nuclear families have increasingly become the norm. Also, because younger citizens are more likely today to move to other cities or countries in pursuit of career opportunities, the notion of specialized homes for the elderly is gaining traction.
In the U.S., this trend developed in the early 19th century, mainly through the interventions of religious groups and charitable bodies. Currently, there are around 2,000 senior housing projects with more than 500,000 residents in the U.S. Worldwide, senior housing is estimated to be a $25 billion industry.
According to the JLL study, the market for senior citizen housing is now poised to take off in India: "A significant section of seniors today are independent, financially stable, well-travelled, socially connected, and as a result have well-developed thoughts of how they want to spend time after retirement." The study adds that "unlike western countries where the senior living industry has gained maturity, India provides an opportunity to developers, service providers, health care players and operators to create solutions specific to India while leveraging learning from across the world."
It may not be all that easy, though. Satyajit Majumdar, professor at the School of Management and Labor Studies at the Tata Institute of Social Sciences, says that looking at senior citizens in India as an independent market segment is tricky because of the affordability issue. "It is true that the needs of senior citizens for housing, food, medical and so on are different. On the face of it, it can be seen as a specialized market segment. But in the absence of strong health insurance and social security measures, this will remain a very small segment."
Majumdar notes that the earning capacity of people has not kept pace with longevity, and earning citizens themselves have to face many economic hardships to lead a comfortable lifestyle. "Not many senior citizens can independently afford the kind of lifestyle that they have when they stay with their children," he says.
When it comes to housing in particular, Majumdar points to the added issue of social stigma. In India, despite the advantages that specialized homes for senior citizens may provide, they continue to be derisively called "old-age homes" and are seen as being meant primarily for those "discarded" by their families. "We have yet not moved beyond this social thinking," says Majumdar.