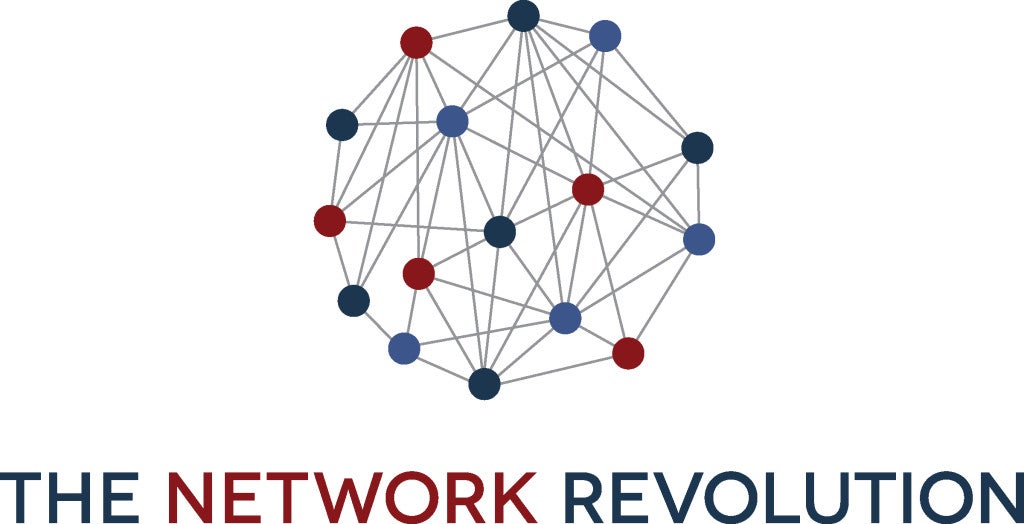 The commercial real estate industry is one of the slowest to adapt to the digital age. But it has to change its mental and business models or risk getting disrupted by tech innovators. In this article, authors Michael Berman, Barry Libert, Megan Beck and Jerry (Yoram) Wind outline a five-step process called PIVOT to help companies change. This article is part of a series on thriving in the digital era.
Berman is a fellow at the Penn Institute for Urban Research as well as the Harvard Joint Center for Housing Studies. Libert is the CEO of OpenMatters, a firm specializing in business model science, and Beck is the chief insights officer. Wind is a Wharton marketing professor. Libert, Beck and Wind also wrote the book, The Network Imperative: How to Survive and Grow in the Age of Digital Business Models. They would like to thank LiquidHub for sponsoring the research that informs this series.
* * *
"The way we lived, the way we consumed, this whole ownership economy much of it emerged out of driving our cars. We built a big house in the suburbs, we moved there, we acquired stuff. The direction of change here is probably different, but it's comparable in how profound it was and the societal implications."
— Arun Sundararajan, New York University professor on the development of the ownership mindset and how it's all changing in the sharing economy
The commercial real estate market continues to simmer even as summer comes to a close. Prices are rising while cap rates are dropping. However, a strong prevailing wind is emerging. The first phase of digital development is finally arising in this location and asset-based industry where technology has long played a minimal role. And for good reason — this is the real asset industry by all measures.
Today's technologies — social, mobile, cloud, Big Data and the Internet of Things — are being used on the residential side of the industry, with the likes of Zillow, HomeAway and Nextdoor having already made their mark. And these early winners are now blazing a path for the technology industry to change the way real estate is managed, owned and financed.
For those in the technology world with some background in real estate, the opportunity may seem obvious: Participants in the real estate industry can use technology to make faster and better decisions. But as noted, the real estate sector is one of the few remaining sectors of our economy that has created immense wealth with little or no technology know-how and interest.
Assets are losing ground to access, whether the assets are hotels, homes or apartments.
This industry has always believed that location, location, location rules. But in the mobile world, where 'location' is mainly virtual — many things can be done through smartphones — assets are losing ground to access, whether the assets are hotels, homes or apartments.
CRE: A Big Market Opportunity
The reason why technology is hungry to play in this historically analog world is clear — commercial real estate (CRE) is a huge market. Broadly speaking, real estate is the largest single asset class in the United States, worth an estimated $50 trillion, according to the Federal Reserve.
More specifically, residential housing is the single largest "tangible" U.S. real estate asset class, worth roughly $26 trillion, and commercial real estate accounts for another $24 trillion. To put these numbers in perspective, as an asset class, real estate is meaningfully larger than other heavyweight asset classes like fixed income (bonds) and equity (stocks).
That's why Airbnb is merely the first of many technology startups to capitalize on this greenfield opportunity by changing the very definition of real estate and the value of owning it. Indeed, many high-flying sharing economy companies prove that individuals increasingly prefer the value of access versus asset ownership — and the numbers show it.
According to a 2015 PwC report, Americans see many benefits to the sharing economy: 86% believe it makes life more affordable, 83% say it adds convenience and efficiency while 63% see it as more fun than engaging with traditional companies. Further, the practice of sharing assets is making Americans rethink the value of ownership — 81% agree it is less expensive to share goods than owning them while 43% say owning feels burdensome.
And here's the kicker: 57% see access as the new ownership.
The commercial real estate industry, which includes multifamily complexes, and the related CRE finance, are grounded in concepts dating back to 19th and early 20th centuries. Since real estate consists of hard assets, location still largely defines the role of everyone in the industry. For example, office buildings, shopping centers, hotels, industrial properties and apartment buildings have long underpinned the business and mental models of this massive industry — as well as define its source of value.
The premise of the tech disruptors is simple: Let the CRE companies own the assets and we will own the platforms.
That's rapidly changing. The technology industry and players like Airbnb, Zillow, WeWork and RealtyMogul are transforming long cherished beliefs of the industry and the interaction of its players — tenants, owners, financiers, and agents. The premise of the tech disruptors is simple: Let the CRE companies own the assets and we will own the platforms that enable residents and tenants to access what they need, when they need it, whenever they need it, using today's real time, Big Data and cloud technologies.
So the key question is this: Should the CRE industry embrace the digital world or take the risk of letting tech startups disrupt it from the outside? (That's what Facebook did to the corporate world — capturing 1.6 billion customers and then renting them back to Corporate America.) Our answer: Incumbents need to pivot their strategy and leadership today or lose value to nimbler, technology-first firms that understand it is better to represent the customer (business or consumer) than the supplier (CRE assets).
CRE and Digital Disruption
According to research by McKinsey, just about every industry is going through some form of digital disruption. But many industries have been slow to adapt — and CRE is among the slowest. Nonetheless, it finally may be waking up to the opportunity at hand: In today's digital economy, every person carries their 'location' with them every day. People use their laptops, tablets or smartphones anywhere they want (homes, cafes, hotel lobbies and airports). Given this reality, if real estate wants to create value and not lose it as virtual technologies like AR and VR create even more alternatives to the fixed asset industry, CRE leaders must begin to take action:
— While continuing its transition to a more corporate model, where corporate discipline, capital formation, core competencies, and branding are recognized and embraced, it is time to catch up to other industries in adapting and embracing the digital age. Why does the CRE industry lag others? At the core of the CRE business proposition is the assumption that growing the business means acquiring hard assets one at a time. Scale lets them increase profitability.
Conversations with senior CRE executives on embracing disruptive business models in the same fashion as Airbnb or Uber inevitably brings up this question: "How is it possible for my particular business to monetize assets that we do not own and control?" But such thinking is myopic, stuck in an analog world. Instead, look at it from a different dimension: Focus on the needs of customers and the intrinsic value of their data and connectivity — information and access. Consider this: What is the incremental cost of adding a hard real estate asset compared to Airbnb adding a new site?
— Rethink the CRE industry's hard asset bias, which has been reinforced by GAAP accounting assumptions that consider property as assets and people as expenses. CRE veterans have been wired to put value on the hard assets they own and control. Indeed, the financial statements of most firms do not even count data and networking as assets. As such, people up and down the organization don't see them as they truly are: valuable 21st century assets.
— Examine the possibility of changing the value of your enterprise by accessing and monetizing assets you have but largely ignore. Recently, when the CEO of a major multifamily and CRE company was asked how much he knew about his tenants, he said, "We know quite a lot — for our apartment tenants, we know income, age, sex, education, occupation; and for our commercial tenants, we know a fair amount about their businesses." And then when asked how that level of information compared to what Facebook or MasterCard knew about those same tenants, he simply shrugged. "We're just not that focused on our customers or the data we have about them." The network effects are not even on the radar screen.
Many industries have been slow to adapt — and CRE is among the slowest.
The bottom line: The CRE industry's ability to scale its 'hard assets' will shrink, while a new type of leverage will emerge based on the industry's intangible assets — tenants' wants and needs, access to Big Data and virtual networks — provided they build digital platforms that have the capabilities required to benefit from the monetization of these new assets. To get there, a new, non-linear, approach is necessary where the CRE industry leaders need to shift both their mental models of value (non-things vs. things) and business models (technology vs. non-technology) and put digital at the center of everything they do. But how does the CRE industry refocus on digital? The answer lies in our extensive work with CRE leaders in the U.S.
5 Steps to Put Digital at the Center
We created a simple, five-step process called PIVOT to help CRE participants cross the digital divide.
Pinpoint: Know your starting business and mental models, which includes your industry's business model. For example, do you make and sell things? Hire and provide services? Develop and sell data and software? Or build and manage virtual networks, whether business or social?
Identify: Take a complete inventory of all your assets — hard and intangible assets such as your customers, partners, employees and any data relating to them (interactions, sentiment, friends and family.) Think of these assets as you would think of your real (or tangible) assets. Our research shows that they are just as valuable.
Value: Envision a digital platform and virtual network (like a Facebook or LinkedIn for real estate participants) where you partner and co-create with tenants, suppliers and employees in a new business model — allowing them to participate and share in the value that your network brings. Start small, by either developing or buying a digital platform that connects what you make with what you service and sell, and then co-create. A technology platform is critical to digital success.
Operate: Begin shifting small amounts of your capital (including time, talent, and money) to your digital business model away from your real estate assets. If you don't spend money and time on it, nothing will change — you will be leaving a huge opportunity on the table for tech disruptors, which can take your most valuable assets of data and customers. So, create a digital pilot to prove your concept for how you can play in the digital world. There is still plenty of room for disruption. Just look for these opportunities like you did when you started and built your physical business.
Track: Implement new key performance indicators (KPIs) and report them regularly and transparently to your board, investors and other stakeholders. Remember, if you don't measure these new KPIs, you won't manage or invest in it.  To do that, add KPIs to your standard financial measures. These indicators include tenant interactions (sales or other activity), extent of tenant participation (for example, the size of the network), employee and partner engagement and sentiment, new products or services created by your tenants and the amount of value and revenues shared with them (Apple does this with its developer network).
Too often, companies and their leaders believe that their industries are somehow 'different' and 'separate' from the digital revolution that is engulfing everyone else. However, as most industries are learning — including retail (Walmart vs. Amazon), entertainment (Netflix vs. the broadcast networks) and now hotels (Airbnb vs. the major chains) — no one is immune from the fast-growing and well-capitalized technology industry.
It is time for the CRE industry to PIVOT if they want to participate in the digital age and leverage the intangible assets that all of us have created and will continue to generate. It is time for CRE leaders to adopt and build a 21st century business model that parallels the best that's coming out of Silicon Valley — or become prey for these 21st century predators.
It's time to act. The future will not wait.