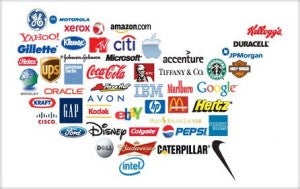 When Hollywood actor Tom Cruise came to India in early December to promote the fourth installment of Mission Impossible, he didn't realize how difficult the mission would be. He was all smiles when he stepped out of Mumbai Airport on December 3 to be greeted by an ecstatic crowd of fans.
The next day, however, the Mumbai Mirror newspaper reported that this was no spontaneous congregation of fans. "The crowd gathered at the airport had been paid to be there by the organizers of [Cruise's] trip, with the price ranging from Rs. 200 to Rs. 400 ($4 to $8), depending on how 'experienced' each member of the cheering squad was," the paper reported. As a bonus, the crowd also received a buffet lunch.
"Who knows Tom Cruise?" asks Nantoo Banerjee, author of The Real Thing: Coke's Bumpy Ride through India. "I saw a large crowd going towards the Taj Hotel [in South Bombay where Cruise stayed]. I asked a couple of them if they were trying to catch a glimpse of Cruise. 'Who [is] Cruise?' they responded. 'We are going for the Navy Day celebrations.'"
Nobody is publicly taking responsibility for hiring the 200-strong crowd. The organizers of the trip, global event management company Wizcraft, says the report was a fabrication. "False information has many takers," Wizcraft founder-director Sabbas Joseph says. "The report in Mumbai Mirror is a figment of the journo's fertile imagination." Perhaps. But the article has since been expanded on by other media outfits, such as the BBC.
"In India, people are hiring crowds all the time," notes B.N. Kumar, CEO of Concept PR, an image management company. "Politicians hire crowds for their public meetings to show how popular they are. Bollywood [Bombay's Hollywood] hires crowds for their movies. Even labor unions hire crowds. So what's the problem with a Cruise crowd?"
But is the incident a reflection of a larger trend? Are American brands losing their sheen in many Asian countries?
There was a time after Coca-Cola had left the Indian market that the soft drink was the ultimate status symbol in the country. At ostentatious weddings, people used to serve illegally imported Coke. The unofficial price was $3 a can, compared to the pre-exit price of just 10 U.S. cents. "Today, many years after [Coca-Cola is once again for sale in India], it is still not the largest-selling cola," says Banerjee. That honor goes to Thums Up, a local brand bought by Coke.
"Many Western products in India have had to change," to fit the local audience, Kumar adds. MTV and Channel V, an international music network with headquarters in Hong Kong, have been totally Indianized. Two-wheelers and four-wheelers have been extensively re-engineered. Even McDonald's has a very different menu at its India locations.
"Today, we are being wooed as a country by brands from every geography — the West and the East alike. In the bargain, there is a surfeit of choice. The mother brand market of them all — the U.S. — is just another one of them," notes Harish Bijoor, brand-strategy specialist and CEO of Harish Bijoor Consults.
U.S. brands face challenges that come from extrinsic factors. "McDonald's is probably the only U.S. brand that still thrives in Pakistan," notes Kumar, who has just returned from an extended trip to that country. "Pakistan has become very anti-American and that is reflected in the response to American brands, too."
Several thinkers and writers — Niall Ferguson in his 2005 book Colossus: The Rise and Fall of the American Empire, for one – have spoken about the U.S. losing its stature and power in the global landscape. This trajectory is about larger geopolitical and moral ascendancy issues, observers note. But do they also impact the market for Coke, Crest and Campbell Soup? Says Bijoor: "The Indian is a much more mature brand person today than he was yesterday. Therefore we do not go gaga, as we would have in the past, when Lady Gaga hits Indian shores."