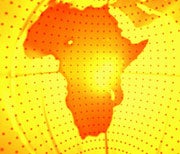 Five years ago, someone buying a home in Nigeria would go into a bank to find that he or she would have to put down 70% of the sale price to get a loan to cover the rest.
Yet according to Adekunle Faleti, chief executive officer of Diamond Mortgages of Nigeria, as well as other panelists who spoke during a Wharton Africa Business Forum, things are looking up in the world of African real estate. "I am happy to tell you that a lot of transformation has taken place," said Faleti, who noted that his company, like many others, regularly gives 15-year mortgages with 20% down. "There are just more safeguards. The environment … is slowly getting much better."
Despite violence that has marred elections in recent years, Nigeria appears to be at the forefront of African real estate and infrastructure development, according to the panelists. There is more and more transparency and a modicum of regulation that didn't exist years ago. Faleti pointed out that there are now three credit rating services operating in Lagos, the congested capital, and the federal government has started taking an interest in providing better housing and, in turn, financing for individual families who need it.
There is certainly enough demand for housing, according to panelist Joe Quinones, managing director and chief operating officer at Primrose Development Company in Nigeria, and a former real estate developer in the United States. According to Quinones, 16 million people live in Lagos, where there is a 1.3 million housing-unit deficit. He estimated that about 30% of the population is middle income, at least in Nigerian terms.
"If you had 100 developers doing 1,000 units a year, you would not make a dent in the mid-income crunch," said Quinones. "And what you have is probably 10 developers doing 100 units. So the opportunity is incredible."
Quinones noted that a big issue is the cost of building itself, and the ingrained expectations of builders and buyers. Materials often have to be imported from Europe, which pushes up costs. "In the developed world, interiors are sheet rock and the framing is wood — but [not] in Nigeria. Everything is cinder block. In Nigeria, they want the hammer test," Quinones said. "They want to throw a hammer at the wall and see it bounce off."
If developers were able to build stick-and-frame or modular homes, they would get houses up "in one-third the time and with one-half the cost of materials," he added. "So maybe they should [switch] to the tennis ball test — make sure a tennis ball bounces off. It would be so much more efficient, and the market would grow far more easily."
Lack of infrastructure itself is perhaps the biggest hurdle — both in and outside of major cities. "The government now has some skin in the game," said Opuiyo Oforiokuma, chief executive officer and managing director of Lekki Concession Company, a builder and owner of infrastructure projects such as toll roads and utilities. "If you have a stake in something, you handle it more with kid gloves. Ensuring that the government has a stake in the project [means] they will think carefully about [it]."
But even in relatively well-off African countries like Nigeria, infrastructure cannot be almost entirely government financed, like it often is in the United States, according to Alain Ebobisse, chief investment officer in the global infrastructure and natural resources department of the International Finance Corporation (IFC). It is only recently that public-private partnerships have gained traction. "Finally, there has been a clear acknowledgment that government will not be able to fund these things [entirely]," Ebobisse noted. "When countries have been encouraged to attract private investment, they have been able to do so, and they have vastly improved infrastructure."
Ebobisse pointed to Mexico, which had great infrastructure gains in the 1990s by looking toward more private investment. Still, Africa has a long way to go. The IFC estimated that there was $155 billion of private infrastructure investment worldwide in 2008. "Unfortunately, Africa did not get much of that," he said, adding that most of the funding that went to Africa was invested in telecommunications, which provides more immediate and large returns.
The needs are myriad and great, according to Ebobisse. "I don't know of any country in sub-Saharan Africa where we see enough electricity. In the road sector, it is even worse. Roads are difficult to get returns on…. When you invest in a power project, it may take 15 to 20 years. A road — who knows?"
It appears that much of the infrastructure growth in the coming years in Africa will be centered around urban areas. "No country can grow without a really strong urban center," said Wharton professor of finance Robert Inman, the moderator of the panel. "And no urban center can be managed without a public and private infrastructure commitment."
That is how it will be in Africa, according to Faleti. "Lagos … is on the verge of a boom. The Nigerian government sees that and is willing to work with private investors."