The following piece is written by Wharton marketing professor Barbara E. Kahn, co-host of the Marketing Matters podcast.
According to Dr. Casimiro (who told us to call her Dr. Gigi), the fashion and luxury worlds are already very much embracing the Metaverse, and Decentraland wanted to capitalize on this enthusiasm. So, they created the first-ever Metaverse Fashion Week on the Decentraland platform.
Sixty-plus brands, artists, and designers competed in this new universe. There was a mix of brands: starting with high-end luxury brands like Elle Saab, Peter Dundas, D&G, and the South American brand Chufy. These retailers and brands opened storefronts in the luxury shopping district in Decentraland — kind of like a digital NYC Fifth Avenue.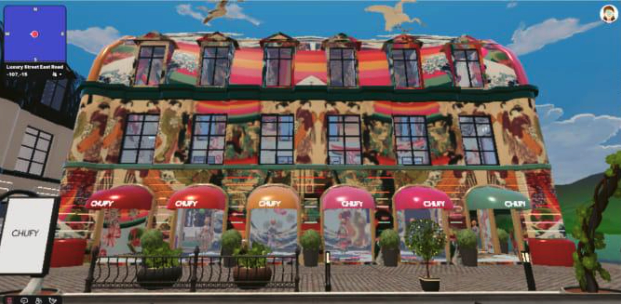 It wasn't all high-end brands, there were new brands and mainstream fashion brands like Tommy Hilfiger and Perry Ellis. Estee Lauder was the exclusive beauty brand, and even the fast fashion retailer, Forever 21, participated. They each set up digital stores where guests could teleport, browse, and of course shop. You could buy wearables for your avatars and art pieces from an exhibition.
Everyone who entered had an avatar — and every avatar was allotted 30 garments they could wear for free.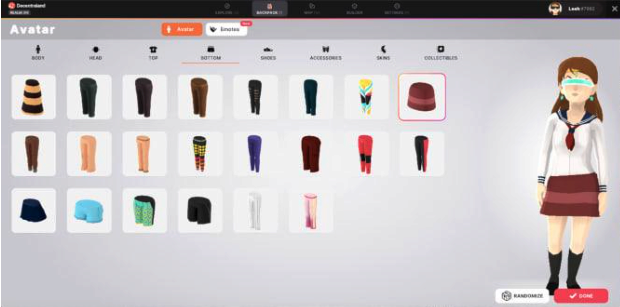 But according to Dr. Gigi, people who wanted to be more "extravaganza" could purchase additional garments and accessories to enjoy a fun extension of themselves. Avatars in the metaverse could be outfitted in inventive creations that included glowing falcon wings, gold chrome cyclops sunglasses, and cool-looking black leggings with electric blue panels — one reporter called the metaverse dress code futuristic chaos.
Retailers in this first-ever metaverse fashion experimented. Dolce & Gabbana had a Catwalk where their avatars were actual cats. As Dr. Gigi noted, this is the fun of the metaverse, physics are defied, and fashion shows can have flying elements; avatars can sparkle and wear fancy party clothes. Participants can not only purchase from several of the brands, but they can also attend sensorial experiences like a pop-up museum, a movie theater, and the "after-show" parties.
There is also a bridge to physical. One entire district called Protocol provided a service that allowed the consumer to connect a physical piece with the digital — so if you buy the digital NFT you can buy the physical piece as a reward — or vice versa. Of course, there were different prices for the experiences and accessories, but Dr. Gigi assured us that, in this first-ever Metaverse Fashion show, these were "accessibly priced."
What Is Decentraland?
Decentraland is an open-sourced decentralized platform that is owned by a community of users. Everything that happens in the platform is voted on by the DAO (Decentralized Autonomous Organization) that owns the smart contracts and assets (land contracts, wearables, content servers, and marketplace) that make up Decentraland. The vision of Decentraland is to hand over control to the people who create and play in the virtual space. The DAO proposes and votes on policy updates, future land auctions, and whatever the community thinks is relevant.
Decentraland has no physical location, it is all remote and all in the metaverse. It is a city, it has plazas, malls, and universities; it's an analogy to the real world. All of this world is on Ethereum and the token is MANA.