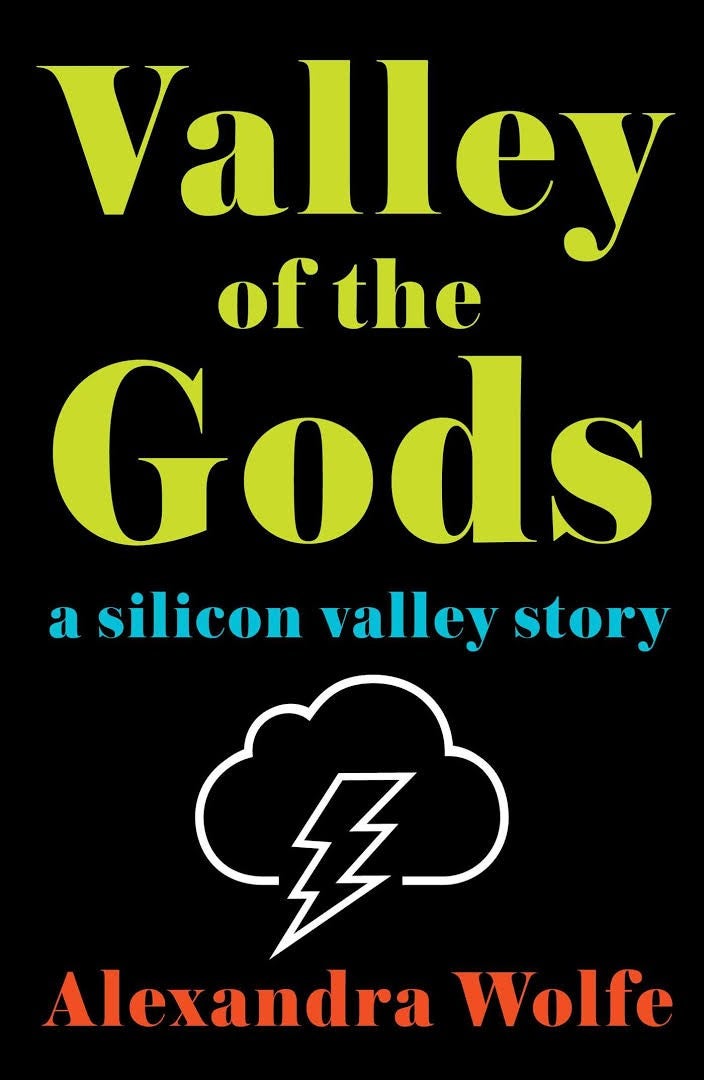 Wall Street Journal reporter Alexandra Wolfe peels back the mystique of Silicon Valley, where hordes of young entrepreneurs are hoping to strike it rich while changing the world, in her new book Valley of the Gods: A Silicon Valley Story. She follows the exploits of three promising young entrepreneurs who received $100,000 each to drop out of school and start a business through a program by billionaire venture capitalist Peter Thiel, co-founder of PayPal and an early investor in Facebook.
Wolfe paints a startling and sometimes hilarious picture of the goings on among techies in Silicon Valley. "It was so much more colorful than I imagined," she said. Wolfe, the daughter of Tom Wolfe, New Journalism pioneer and author of the seminal The Bonfire of the Vanities, talked about her book on the Knowledge at Wharton show, which airs on SiriusXM channel 111.
Here are five key takeaways from the interview:
Silicon Valley has not shaken its hippie roots: The area around San Francisco now known as Silicon Valley was the hotbed of the hippie movement in the 1960s. While the mindset has been updated for the tech boom, the same spirit remains. "They all live in these co-living houses and everybody seems to spend so much time with groups," she said. "It felt to me like it was this big dorm. I mean, the offices look like dorms, the houses look like dorms. So instead of dropping acid, they seem to prefer the computer."
Being a college "stop out" — or drop out — is not a negative: "It's not as looked down upon to drop out of college or to drop out of high school," Wolfe said. Thiel's entrepreneurship program aimed to reach brilliant young folks before they succumbed to the perceived groupthink of academic institutions. "They didn't want to be stuck in a system for four years. It made me wonder what higher education actually does now," she said.
"Instead of driving your Ferrari, you drive your Prius and you keep your Ferrari in the garage."
Status still matters: Wolfe said East Coast entrepreneurs have a certain status trajectory that they follow to be successful: go to the right schools, join the right clubs. She did not think status was prioritized in Silicon Valley, but it does in its own way: "Instead of driving your Ferrari, you drive your Prius and you keep your Ferrari in the garage…. Instead of name dropping, it was location dropping" such as going to Bhutan for eight hours and then coming back.
The competition is fierce: The mindset of many people who end up in Silicon Valley is the same: They want to make money, but they want to have an impact — they want to change the world, Wolfe said. "I felt it was so inspiring to hear about all these people who wanted to start something new and wanted to start something for themselves, but it does feel like an awful lot of people are trying to do that."
Failure is a virtue: Many startups in Silicon Valley fizzle out quickly, which all but guarantees that most entrepreneurs will have a failure story of their own at some point. But they wear it like a badge of honor. "It's sort of a resume-builder," she said. In the East Coast, people would say, "Oh, we went to [elite prep school] Andover together," in Silicon Valley they would say "We failed at the same company together," Wolfe added. Failing is "much more acceptable."