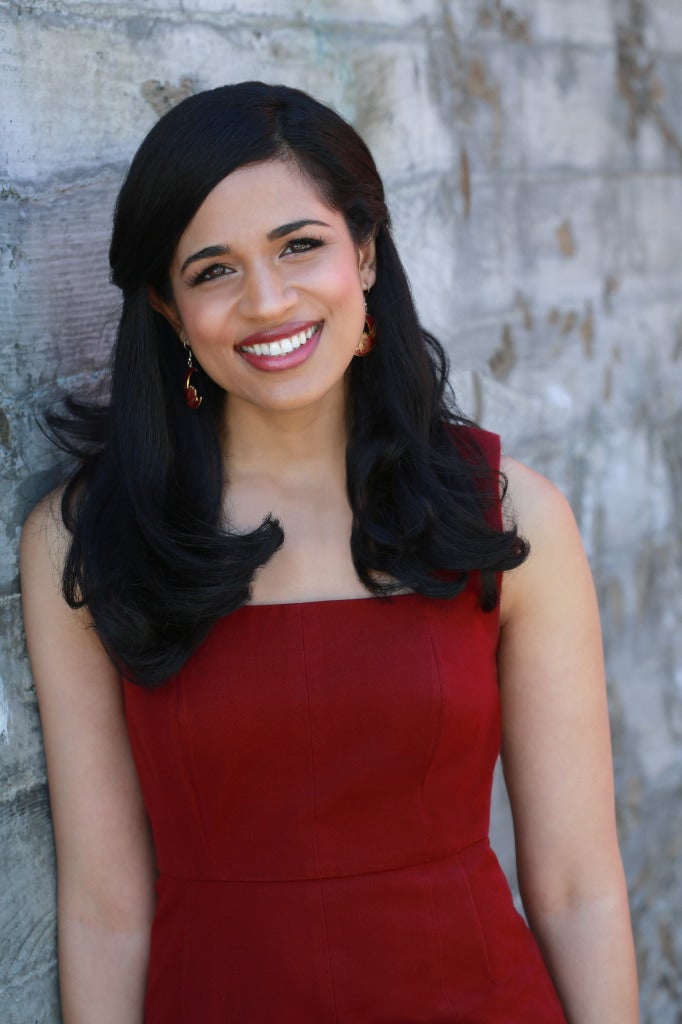 When Maya Shankar was a young girl, she never dreamed that she would become senior director of behavioral economics at Google, lead the White House Behavioral Science Team under President Barack Obama, or host her own podcast, A Slight Change of Plans.
On her way to becoming a world-class violinist, she was accepted into the prestigious Juilliard School and studied under the legendary Itzhak Perlman. But an acute hand injury cut her promising career short at the tender age of 15.
"I had to figure out a new path very quickly and also try to rediscover who I was because the violin had defined so much of me up until that point," she said during an interview with Wharton operations, information and decisions professor Katy Milkman, who is a fellow behavioral scientist and author of the new book, How to Change: The Science of Getting from Where You Are to Where You Want to Be.
Shankar shared stories from her career pivot to behavioral science — a broad discipline that examines the intricacies of human decision-making. (Listen to the full interview at the top of this page.)
"That's such an interesting and difficult challenge for a kid to experience," Milkman said to Shankar about her hand injury. "If you hadn't gone through that, you probably wouldn't be so interested in the way that we react when we need to change."
Beyond the Halls of Academia
An accomplished cognitive science student, Shankar earned her bachelor's degree from Yale University, her Ph.D. from the University of Oxford as a Rhodes scholar, and was working on her postdoctoral fellowship at Stanford University when she had a moment of clarity. She had been in the windowless basement of a lab for hours, conducting a brain scan on a test subject, when she realized she didn't know anything about the person sitting in front of her.
"I think the order of operations is off here because I'm literally peering into this person's brain, but I don't know how many kids they have. I don't know anything about this person's hobbies," Shankar recalled. "It just felt for me and my personality that I needed to be in a slightly more social role. I didn't know what could come next because what does a cognitive neuroscience postdoc do if they don't become a professor?"
A subsequent conversation with a mentor opened the door to public policy, where intriguing work was being done at the federal level on how to nudge people into positive behaviors through neuroscience. Shankar secured a meeting with Obama's science adviser and successfully pitched the idea of creating the White House Behavioral Science Team.
"In order to build this team, I had to be really scrappy," she said. "It was almost like building a startup in my parents' basement. I had to inspire organic interest in my government agency partners in order to get them to collaborate with me. There was no one telling them that they had to apply these nudges. I just had to try to convince them that they should, and that it would be best for their programs."
Obama signed an executive order that formalized the unit beyond his administration, and Shankar and her colleagues tackled a range of issues, including working with the Department of Veterans Affairs on how to encourage veterans to take advantage of a program that helps them transition to civilian life.
"I'm both humbled by just how incredibly hard it is to get someone to change their mind, but also pretty inspired by the research that has been done over the last decade in this space." –Maya Shankar
"We had to stay within the fixed program costs, and we ended up just changing one word in a marketing email about the program. Instead of telling vets that they were 'eligible' for the program, we simply reminded them that they had earned it through their years of service," Shankar said. That small change resulted in a 9% increase in participation, which Shankar credits to the "endowment effect." People value things more when they feel like they have earned them, and that feeling creates a strong aversion to loss.
The Next Phase
A version of the Social and Behavioral Sciences Team, called the Office of Evaluation Sciences, still exists under President Biden, but Shankar has already moved on to a new phase in her career. She joined Google in 2017, and this year she started podcasting.
Inspired by her own experiences, her podcast, produced with Pushkin Industries, is fittingly called A Slight Change of Plans. Shankar has intimate conversations with her guests about how they have navigated life's challenges. Her guests so far have included actress Tiffany Haddish, who has been outspoken about her childhood marked by abuse and instability in the foster care system, and Daryl Davis, a Black jazz musician whose life changed following a single interaction in the early 1980s with a member of the Ku Klux Klan. Davis has since worked to persuade dozens of people to leave the Ku Klux Klan.
"When I was conceiving of the podcast idea in the first place, I had Daryl's story in my head," Shankar said. "I felt like it was a remarkable story of change, because not only did his life change…he also worked to change other people's minds. It's such a rich change story."
Milkman asked Shankar what are the deepest insights that she's gained over a career working in different spheres of human behavior. Without hesitation, Shankar said it's the difficulty in changing hearts and minds. Core beliefs, values, and ideologies are fundamental to how people see themselves and the world around them. That's part of what makes Davis' story about combatting racism so interesting to her.
"I'm both humbled by just how incredibly hard it is to get someone to change their mind, but also pretty inspired by the research that has been done over the last decade in this space," she said. "And I think it's becoming increasingly important given the political climate we're seeing and how divided people feel."