T'is the season to be shopping. But what do you get a digitally savvy kid these days? Good, old Mr. Potato Head may have regaled children for decades, but it might bore today's Xbox-wielding tots. Indeed, picking out the right gift for kids of the Facebook generation can be a tall order — they have sophisticated tastes that are being catered to by marketers. So forget classic Barbie. Think Lego robots, virtual reality games and even drones.
To get tips on finding the best tech toys for tots by age group, Knowledge at Wharton spoke to Caroline Knorr, parenting editor for Common Sense Media, a nonprofit group. The interview aired recently on the Knowledge at Wharton show on Wharton Business Radio, SiriusXM Channel 111. What follows is an edited version of that conversation.
Knowledge at Wharton: From what you're hearing from parents and retailers, how good of a shopping season do you think this is going to be?
Caroline Knorr: For tech toys, this is really shaping up to be a very interesting season. We're seeing a lot of interactive toys — actual, physical toys that you can also play with in the virtual world.
And what's really interesting is there has been some stabs at this in the past, but now we're getting to a point where the technology is cheap enough so they're affordable to the average family.
Knowledge at Wharton: When people are out there doing their shopping and they're thinking about a particular tech toy, are there basic guidelines that they should follow?
Knorr: What I would suggest is, take a look at what your kid is interested in. I will tell you any toy that they might be interested in — you can find a tech version of that toy. For example, Lego. This is a huge season for the Lego Dimensions Starter Pack. It's very similar to the Skylanders or Disney Infinity, which is like a regular toy that you can add to a [digital] game.

Lego puts a new twist on this, and it's not cheap. But you're going to get a lot of play time out of this. It's a Lego toy that you build and then you can insert it into a USB port on your game console, and play with that toy that you've built in a video game.
It's on every platform — Xbox One, Nintendo Wii U, which is a huge family console, Sony. So really anything you have. If your kids like building toys, that's a great one.
"Technology is a big thing this year. It's built into a lot of toys and the price is coming down."
If your kids like building stuff, you can build a robot this year. In the past, you've seen things like RoboSapien. That's still a popular toy but it's sort of basic. There are little commands that you can make for RoboSapien to dance around and stuff like that. Now, you can find robot toys that you really are coding and adding some robotics programming to make them actually do little functions. That's a great training tool for kids who are getting into the whole idea of coding, computer programming, engineering — interests like that.
Knowledge at Wharton: You broke toys into three categories: little kids, tweens, and teens. For the little kids you said LeapFrog is still doing pretty good stuff?
Knorr: Yes. There's a ton of LeapFrog stuff out there. Where LeapFrog has been a little bit troubling for families is that, with a lot of their toys — they're great but anyone who has bought a LeapPad [tablet] will know that your kid uses it for maybe six months or a year and then they're done with it.
LeapFrog is really paying attention [to this dilemma]. They know that families don't want an obsolete toy. So they've created a really cool tablet for young kids called the Epic and if you're a parent of a young kid, you're going to see this advertised. We like it because they say that it grows with your kid. It's got some great built-in parental controls, and so you can unleash your kid on the Internet with some safety stuff built-in and they're going to be able to use it up until the tween years.
Knowledge at Wharton: For tweens, you mentioned the Lego system. There was another one you mentioned called Google Cardboard.
Knorr: That's right. So any of your listeners who have a subscription to The New York Times would have received a Google Cardboard with their newspaper [a few] weeks ago.
This gave me and my family hours of play time. Google Cardboard came assembled but you can build these yourself. It is literally made out of cardboard and it has some optics built in. All you do is you slip your iPhone or any smartphone in … and download the Google Cardboard app [or similar] third party apps.
This is virtual reality for kids and it's cheap. You can buy [different versions of virtual reality glasses that work with Google Cardboard] for less than $25 and it literally is virtual reality. You can download an app that lets you actually feel like you're walking the streets of Venice or exploring Versailles. It is so cool.
The other thing that's really cool about this is it's opening up [potential areas for] education. You can give one of these Google Cardboards to kids in urban or inner city environments who don't really get out of the city that much and it would open up the world to [them], which is so important because there is a digital divide. Richer kids get access to this technology [but not the poor].
"We're seeing a lot of interactive toys — toys that are actual, physical toys that you can also play with in the virtual world."
That's one of the reasons Common Sense Media really likes it because we're paying attention to the idea that kids who don't have the expensive tablet at home, don't have access to this type of innovation [will now be able to participate in cutting edge technology]. … It's really transformative.
Technology is a big thing this year. It's built into a lot of toys and the price is coming down. [On the other hand,] kids also like the old analog stuff. Last year, I bought my teenager a turntable for records and he loves it. So, tech is big but there's also lots of stuff to enjoy that's simple and basic.
For families, we at Common Sense Media recommend [devices that encourage] as much reading as possible. That's one of the best ways to help your kid be prepared for learning and school. We like the Kindle Fire, but it has a lot of distractions on it. So consider a regular Kindle for your kid — Amazon is selling it with a nice little Parental Control bundle for [a relatively] cheap [price]. … It's just for books.
Knowledge at Wharton: You also brought up [the Gizmos & Gadgets Kit] and it's similar to Legos in terms of building.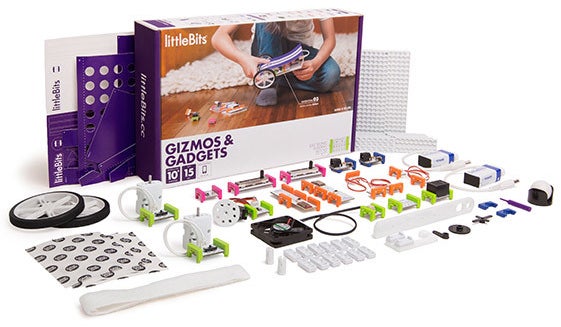 Knorr: Common Sense Media likes these kits because they're not gender specific. They come in lots of different colors that are really welcoming to all kids. On their packaging they've got pictures of boys and girls building these things together.
The old electronics kits were very much geared towards boys. These are geared towards all kids and don't feel exclusive to one particular gender. And then they offer really simple toys. You can also download an app that allows you to program whatever you build. So, it's got some really cool built-in, beginning computer programming and robotics for kids.
Knowledge at Wharton: Going into the teen territory — Guitar Hero is back and they've got a new game?
Knorr: Guitar Hero and Rock Band are back from the dead and … they're going head-to-head this season. We love these toys because … this is a video game that really brings the whole family together. It's super fun for the whole family and Common Sense Media recommends it [because] kids are spending more time with media than ever before. It really is important for parents to get involved in their kid's media lives and one of the best ways to do that is through video games.
"This is virtual reality for kids and it's cheap… You can download an app that let's you actually feel like you're walking the streets of Venice or exploring Versailles."
If you're not a big gamer as a parent, this is a super fun game to play. It's a simple, rhythm game. You're basically just trying to play the rhythm that the computer is giving you. But, of course, as you go up the levels, it increases in difficulty, but it's really fun.
Rock Band is geared more towards a family band. You can get the guitar, you can get the drum set, you can get a bass. So you're getting everything and making a whole band. For Guitar Hero, the live version is the one that's new this year — Guitar Hero Live. You can buy new instruments for all of these games. Guitar Hero Live [features] more than just a guitar.
Knowledge at Wharton: Gemio [high-tech] friendship bracelets?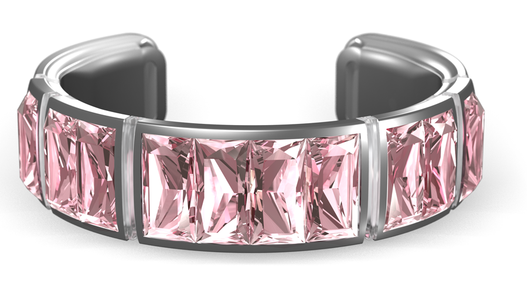 Knorr: We like these. With teens, you want to encourage them to use social media and tech products responsibly and productively and have them really enhance their lives. This is combining the fun of social media with a really cool piece of jewelry. It's a customized bracelet that lights up and sparkles when friends come nearby. … It actually provides a connection and that feeling of belonging that social media can bring.
Knowledge at Wharton: MESH Tags?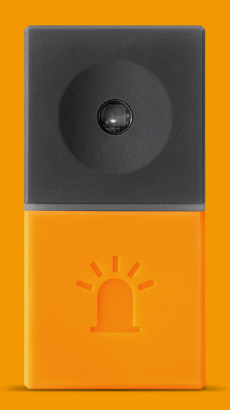 Knorr: MESH tags are these weird little tags that basically let you program anything. It's for the teen who is interested in technology, interested in coding and programming and also robotics.
It's using basic programming languages to train things to do what you want them to do. [For example, you can program it such that] when someone walks in your room, all of the lights turn on. … You could add a little MESH tag to anything in your house and basically animate it.