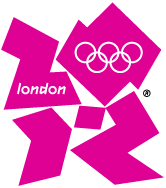 With just one year to go before the 2012 Olympic Summer Games begin, the PR machine of its organizing committee — including Lord Sebastian Coe, its chairman — gathered foreign press in London on Monday to run through all of the preparations taking place for next summer's mega-event, which runs from July 27 to August 12.
Britain has spent the past six years since it was awarded the 2012 games getting ready to accommodate the event, noted Coe. With its £2 billion budget (US$ 3.23 billion, raised largely from private-sector sponsorship deals as well as broadcasting rights and merchandising), the committee is on its way to delivering an Olympics and Paralympics (which take place August 29 to September 9, 2012) involving 36 competition venues, 14,700 athletes, 21,000 broadcasters and members of the media, 10.8 million ticket holders, 6,000 paid staff and up to 70,000 volunteers. "We think we're in good shape," said Coe, a four-time Olympic medalist in track and field who competed in the 1980 and 1984 Games.
But are its sponsors? Invariably with any big sporting event these days, marketing experts are keeping tabs on the legion of companies sponsoring the Games to find out who's getting the biggest bang for their buck. "All these things are about money," Kenneth Shropshire, director of the Wharton Sports Business Initiative, told Knowledge at Wharton before the Super Bowl earlier this year. "There are more and more of us trying to find out what value you are getting if you are the sponsor of a site or a broadcast."
In terms of brand management, many sporting-event sponsorship deals leave a lot to be desired, according to Dominique Turpin, president of Switzerland's IMD business school. His research on corporate sponsorship has found that firms investing several million dollars as sponsors of the 2012 Olympics will need to spend at least two to three times that amount to leverage the event fully. That means deploying a strategy that encourages consumers to "engage" with the company by, say, rolling out new products, creating Olympics-branded packaging or launching a major advertising campaign.
Samsung is one sponsor that Turpin says is setting itself up to win. For one thing, the company has signed up soccer star David Beckham as its Games "ambassador." For another, it has launched a campaign for people to nominate 60 inspiring individuals to take part in the 70-day torch relay carrying the Olympic flame around Britain — one of several accessible pre-Games events designed to ensure  that "everyone in the country is engaged," said Coe.
But there are kinks. As corporate sponsors of previous events know too well, much can go awry at an event on the scale of the Olympics. At the Beijing Games in 2008, many sponsors drew fire from anti-China activists up and down the spectrum as politics, human rights and other interests clashed during the torch relay. The London Games have already had a taste of such controversy.
A case in point: "What about McDonald's sponsorship?" asked one journalist at the press gathering. Indeed, for an event with the grand vision of "leaving an international legacy" — in Coe's words — and a goal of introducing young children to sports, it's hard for locals to ignore that along with its global sponsorship of the Summer Games, the fast-food giant will be giving London and visitors to the Olympic Park its largest-ever restaurant — with 3,000 square meters and 1,500 seats. The location is one of four McDonald's opening at the site; the company expects the restaurants to serve a combined 1.75 million meals during the Games. "It is clearly sending the wrong signal to kids and young people," Amir Khan, an Olympic boxing silver medalist for Britain in 2004, told The Daily Telegraph newspaper, joining a chorus of local disapproval in July. "The Olympics are a great opportunity to show young people what types of food they need in different aspects of their life. I think this is a mistake."
Coe's response? A pragmatic one. While pointing out that McDonald's has been an Olympics sponsor since 1976, he noted, "[If] we don't have sponsors, we don't have a game."