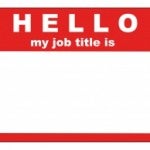 The world may be getting flatter but a recent report by human resources firm Kelly Services on recruitment in the Asia-Pacific countries suggests that HR professionals need to devise "distinct, and often quite different, hiring, retention and reward strategies in different regions." As Martin Nicholls, vice president of global solutions and services for Asia Pacific at Kelly Services notes, "As globalization increases, I guess the gap will narrow, but it's pretty wide as of now."
According to R. Ravi Kumar, professor of organizational behavior and human resources management at the Indian Institute of Management in Bangalore, culture-specific behavior has decreased as the workforce has become more globally-distributed. He predicts that in the future, "HR practices will get more and more standardized. However, culture-specific behavior will never be negligible, and however diminishing, it will remain vital."
The Kelly report lists five distinct areas that recruiters need to give special attention in the Asia-Pacific region: Understanding what motivates employees, digging deeper into a candidate's resume, being aware of the pressures of a growth market, offering flexibility and giving a positive experience to the candidate.
In addition, the report notes that in the West, employees are motivated primarily by opportunities for career development and being appropriately rewarded in terms of compensation and benefits. In Asia Pacific, on the other hand, "the value that employees perceive they have, both within and outside of the organization" ranks high. "In some cultures, the family unit is very important and so the 'status' within the family and also within the social network plays a key role. Job titles in particular, influential roles and money are very important here," says Nicholls.
The report also points out that it is important to keep cultural norms in mind while reading the resumes of candidates, since a job title in the Asia Pacific region may not necessarily reflect the same skillset as a similar title in a Western organization. Organizations in Asia Pacific are also constrained to hire less experienced people because of shortage of talent in a high-growth environment. This makes it imperative, the report notes, for recruiters to assess the candidates' aptitude for ongoing training, teamwork, leadership and communication skills, and their ability for problem solving and strategic insights.
"Getting the right people, at the right time and in the right quantities is important for every organization across the world," Nicholls says. "But it is more critical in places like India and China because hiring here is in very large numbers."
Hema Ravichandar, a strategic HR advisor, adds another perspective. She points out that the first thing companies must keep in mind while recruiting in any region is that their practices must be compliant with the laws of the land. "Many times people forget that, especially in an outsourced world where the recruiter team may be sitting in some other geography. Next comes the aspect of being sensitive to cultural nuances. Once these two aspects are taken care of, I would say it's best for organizations to have common practices but differential benefits. This requires a two- way education between the headquarters and the various geographies."