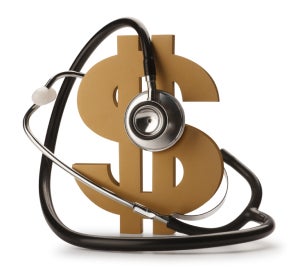 It was a simple question with a not-so-simple answer: "If you had just $1,000 to invest, specifically in health care, in any emerging market in the world, where would you put it?"
That was the query Peter Barschdorff, vice president of Bayer Business Consulting, put to four experts — all high-ranking executives in global health care — during a panel about emerging markets at the 2013 Wharton Health Care Conference, which took place this month in Philadelphia.
Although BRIC countries like Brazil and China were cited by some panelists, a surprising answer came from Mehul C. Mehta, vice president for global programs and strategy at Partners Healthcare International. He raised some eyebrows when he pointed to the Gulf state of Saudi Arabia — not often mentioned in the realm of emerging health care powers — as a market that stands on the verge of a major breakthrough.
"The Saudi government has decided to restructure their entire health care system," Mehta said. "There is a massive amount of investment going on there to rationalize a very inefficient system. [In addition,] the Saudis are in the process of building 18 new universities. You can imagine what an important political shift this is going to be, and the main areas that are going to be impacted by all of this are health care and the life sciences."
Still, there remain political difficulties in the Gulf region, and even in comparatively stable Saudi Arabia, Mehta acknowledged. It is difficult to build market share when companies must deal with "just one giant entity" to get anything done — the Saudi government. 
Panelist Geoffrey Martha, senior vice president for strategy and business development at medical technology firm Medtronic, agreed with Mehta that Saudi Arabia's strong infrastructure, highly trained physician base and steady government investment make it a nation worth watching. And while the country's political structure may be viewed as a barrier to success, in some cases it could be a positive, he noted.
That's because a single-entity system, for all of its faults, can move projects and partnerships along faster than more fragmented, decentralized systems, Martha said. The problem with Saudi Arabia isn't necessarily politics; rather, it's population, he added. 
"The only downside about Saudi Arabia is that they've only got 28 million people," he said. "Brazil has many of the same positive dynamics, but there is much more [governmental] red tape to overcome…. So even though Brazil has 200 million [or so] people, in the short term, I'd still go with Saudi Arabia."
Brian D. King, president of emerging markets for global health care products manufacturer Covidien, noted that another nearby nation — Turkey — is one that his company values highly. Not only does it have its own inherent strengths, such as a skilled workforce and increasing investment in health care, but it also provides ready access to the potential growth states in the Gulf as well, King said.
Answering Barschdorff's question more directly, however, King noted that he believed the best investment opportunities, at least for the moment, can still be found in the tried-and-true BRIC markets, which continue to deliver huge profits while offering the promise of even greater returns in years to come. "You just can't exclude China…. That would be ridiculous. That's where we've doubled our business. We have established growth plans in Asia, with a big focus on China, and in Latin America, with a big focus on Brazil. But we're also focusing on Russia, which was actually the highest growth nation among our emerging markets last year."