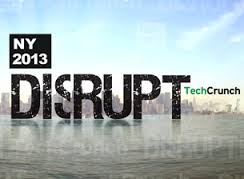 Knowledge at Wharton spent two days at TechCrunch Disrupt NY 2013, rubbing elbows with the who's who of technology, venture capital and entrepreneurship, plus dozens of start-ups aspiring to be the next big thing. From VC, media and music to digital payments and advertising, the conference offered content and key speakers that appealed to almost every sector of entrepreneurship.
Here is a look at key themes that emerged:
Digital payments remain a hot topic as the average consumer has five different credit cards in his or her wallet, according to Hill Ferguson, vice president of global product at PayPal. With consumers looking for more convenient ways to pay merchants, companies such as Square, Stripe and Braintree have made progress toward eventually eliminating transaction costs, noted Fred Wilson, managing partner of Union Square Ventures. Stripe co-founder John Collison predicted that "swiping cards and entering your card number will go away." Recently developed alternative forms of payment, such as Bitcoin, may change the landscape in the long term, but there is still much to be ironed out before it goes mainstream, experts said.
Multi-screen technology took center stage in a panel incorporating leadership from Google, Facebook and Twitter — all of whom agreed that brands need improved analytics for digital advertising beyond just clicks. Consumers are interacting with real-time marketing, evidenced by the 50% of Super Bowl commercials in 2013 displaying Twitter hashtags. In the retail space, consumers will continue to be multi-screen, accessing the web in multiple places, and developers will build mobile apps that are seamless across those screens, said eBay CEO John Donahoe.
With Google's recently launched "enhanced campaigns," of which 1.5 million are up and running, Neal Mohan — the company's vice president of display advertising — emphasized that "multi-platform will be a first-class citizen in all of our products" as users are not operating with only one device. "If you are building for mobile, you are building for today. To build for the future, you have to build for a 24/7 multi-screen world."
Venture capitalists from Sequoia Capital, Box Group, Kleiner Perkins Caufield & Byers and Angel List debated the shrinking VC industry, noting that entrepreneurs have choice when it comes to the various ways to raise money — including crowdfunding, which one investor suggested could be most helpful for lifestyle businesses.
On a different note, Aaref Hilaly, partner at Sequoia Capital, noted that "the big problem is that 12% of [computer science] grads are women, and it should be 50%. That gap represents a huge loss of talent in the technology industry."
On the topic of scaling entrepreneurship, Bloomberg's Norm Pearlstine interviewed Donahoe, who attributed much of eBay's success over the past three to five years to giving its entrepreneurs the opportunity, culture and autonomy to innovate at scale. (Fifteen founders of companies acquired by eBay are currently in executive roles at the company.)  Not all founders want to see their vision executed by a big company, but "the vision of most start-ups is to be successful and grow big and have big impact. You cannot succeed without continuous innovation," Donahoe stated.