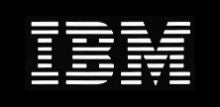 On Monday, Warren Buffett surprised the investment community by announcing during an interview with CNBC that his company, Berkshire Hathaway, now owns $10.7 billion worth of IBM stock — a whopping 5.4% stake. According to a report in The Wall Street Journal, the company has been acquiring the stock slowly since March.
IBM has been doing well: According to the Journal, "IBM shares have surged 28% this year, outdoing a flat showing in the Standard & Poor's 500 broad-market index and making the company the fourth-biggest U.S. firm by market capitalization, after Exxon Mobil Corp., Apple Inc. and Microsoft Corp."
However, Buffett has famously shunned technology stocks in his investment strategy, leading many analysts to question what he sees in IBM that sets it apart from the rest of the pack. According to CNN Money.com, during his televised interview, Buffett "complimented [former IBM CEO] Lou Gerstner for picking IBM up off the ground, setting it on a growth path, and ultimately picking a first-class successor, Sam Palmisano, who became CEO in 2002." Buffett also noted that Palmisano had moved the company forward "with a stated, publicized plan and met every objective [and] 'delivered big-time.'"
In a recent KnowledgeToday post about the appointment of Virginia Rometty as IBM's new CEO, effective January 1, 2012, several Wharton faculty noted that Rometty is an extremely capable manager and a worthy successor to Palmisano. They also noted IBM's particular strengths, including its market-driven approach, its established presence in BRIC countries and its innovative focus on business solutions — a strategy that "is sound and hard to copy," according to Wharton marketing professor George S. Day.
Overall, it is difficult "for a company like Berkshire Hathaway not to have exposure to the technology sector, given the sector's importance to the economy," notes Wharton management professor David Hsu. "I think Buffett probably evaluated several possibilities in the technology domain before selecting IBM."
According to Hsu, "IBM has been well managed, and has done an admirable job remaking itself and shifting to the service space. Its timely divestiture of computer hardware — as compared to HP, for example — is especially notable."
Simultaneously, Hsu adds, for quite some time IBM has been one of the "world-wide innovation leaders, as measured by patent grants, and investors in R&D, as compared to Dell, for example. The end result is that IBM is valued more now than it has ever been. Clearly, Buffett sees more upside in the coming years for IBM."