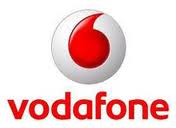 The new year hasn't brought happy tidings for Vodafone plc. In early January, the Indian government asked the telecommunications giant to pay US$2.54 billion in disputed tax dues. This relates to a six-year-old transaction in which Vodafone had bought Hutchison Whampoa's Indian operations (now renamed Vodafone India). The Indian authorities are claiming capital gains tax from Vodafone, though the company is the buyer, not the seller. Hutchison has sold its assets in the offshore deal and departed; it is no longer subject to Indian jurisdiction and can't be pursued for the money.
Just a short while ago, things seemed rosier for the British telecom major. Former finance minister Pranab Mukherjee, who changed the law with retrospective effect to counter a Supreme Court ruling favoring Vodafone, was out of the way after being promoted as President of the country. New finance minister P. Chidambaram had appointed a committee to look into the retrospective tax. The committee – the Shome Panel – had said in a draft report that such retrospective tax should be applied only in the "rarest of rare" cases. People assumed that Vodafone was home free because it wasn't the "rarest of rare" cases. In fact, the main reason why the retrospective move caused such an international furor was because the taxman was threatening to go after several other similar offshore deals.
As things stand, both sides seem willing to work towards a middle path. The matter can now go for international arbitration if Vodafone so wants, but that process will take time. The Indian government's finances have gone awry, and it needs additional revenue now. Vodafone, for its part, would like an end to the uncertainly. Business daily The Economic Times quotes a letter to the Indian government from Vodafone International Holdings BV director Erik de Rijk: "…we invite the appropriate government ministers to engage on the issue and would be happy to meet and discuss the matter in an attempt to find an amicable solution."
India matters for Vodafone because the country is its biggest market in terms of subscribers. It is losing money at a net level. But that is because of huge interest payouts. Vodafone wants to raise equity, thus reducing its dependence on debt. And it wants to raise equity from lay Indian investors. "We want Vodafone to be seen as an Indian company," says Vodafone India CEO Marten Pieters.
Vodafone India has been trying to go desi in several other ways. Early last year, it appointed Analjit Singh as non-executive chairman to give the company an Indian face. Singh has also been suggesting a negotiated deal between the Indian government and Vodafone plc. (Pieters and others at Vodafone India do not comment on tax issues, as Vodafone India has no role to play in that.)
But the tax issue has to be settled before the Indian company can go for its initial public offer (IPO). The uncertainty means lower valuations. The delay didn't matter too much as the IPO market was in the doldrums. Now, however, investors seem to have regained their appetite for new issues. This would be a good time to go public.
Meanwhile, the company is not just going Indian; it's also going rural. The company's ratio of rural subscribers has been climbing. It was less than 25% in March 2009; it is now closing in on 50%. In September last year, Vodafone India had 72.9 million rural subscribers in a total base of 152.7 million. Its distribution network included 5,578 Laal Dukaans, small rural retail outlets. "We are aiming for the heartland," says chief operations officer Sunil Sood.
If you want to merge into the fabric of India, you can't have a foreign parent publicly slugging it out with the government. India on its part can't afford to have Vodafone as a constant reminder to foreign investors that it can change the rules of the game midway. It should be in the interests of both sides to make peace.