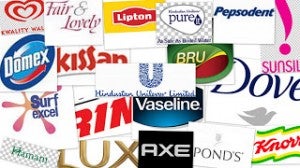 Anglo-Dutch multinational Unilever has announced a US$5.41 billion open offer for a 22.52% stake in its Indian subsidiary Hindustan Unilever Ltd. (HUL). This is the largest-ever inbound deal in the country's history. If shareholders respond positively, the Unilever stake will go up to 75%.
"This represents a further step in Unilever's strategy to invest in emerging markets," Unilever CEO Paul Polman said in a statement. "The long heritage and great brands of Hindustan Unilever and the significant growth potential of a country with 1.3 billion people make India a strategic long-term priority for the business."
The cash offer, announced on April 30, has been made at Rs600 (US$11.18) per share. This is at a premium of around 20% to the past week's average trading price. Expectedly, HUL rose 17% on the Bombay Stock Exchange (BSE) after the announcement. Unexpectedly, analysts are advising investors that they stick to their portfolio. "Hold," says Raamdeo Agrawal, director and co-founder of Motilal Oswal Financial Services. He feels that there are better days ahead for the company.
Equity analysts have not been so charitable to HUL for a long time now. The company has underperformed in the market place. On April 3, Edelweiss Research had given a "reduce holding" recommendation. "The next two quarters will be challenging," said the Edelweiss report. "However, we remain positive on HUL's business from a longer-term perspective."
Unilever's stake hike bid is aimed at bringing India in line with its strategy in other emerging economies and further integrating the US$4 billion fast moving consumer goods (FMCG) major with its global network. A few years back, the Indian company changed its name from Hindustan Lever and also adopted a new global logo. If the Unilever open offer succeeds, its holding will reach the level of its subsidiaries in Pakistan and South Africa. In some bigger markets – China, Brazil, Mexico and Russia – the company has wholly-owned subsidiaries.
Unilever is not alone in trying to increase its stake in a local subsidiary. Late last year, GlaxoSmithKline had made an open offer to increase its stake in its consumer health care subsidiary in India — GlaxoSmithKline Consumer Healthcare — from 43.2% to 75%. "This transaction represents a further step in GSK's strategy to invest in the world's fastest growing markets," GSK chief strategy officer David Redfern had said in a statement.
The Unilever offer underlines the "fastest-growing market" theme which had taken a back seat in recent times. India's GDP growth in 2012-2013 is expected to be only 5%. The current year should, however, show an improvement. The World Bank and the IMF have lowered their original estimates, but they are still optimistic with figures of 6.1% and 5.8% respectively. A recent review by the Prime Minister's Economic Advisory Council (PMEAC) puts GDP growth even higher at 6.4%. The PMEAC has projected increased inbound foreign direct investment at US$36 billion during 2013-2014 against US$26 billion in 2012-2013. But this projection does not take into account the US$5.4 billion proposed investment by Unilever and the US$0.4 billion inflow that will result from the Jet-Etihad deal announced a week ago.