With just one more monthly report left before Election Day, September jobs figures released this morning by the U.S. Bureau of Labor Statistics showed a three-point drop in the nation's unemployment rate — to 7.8%, the lowest since January 2009.
Total employment rose by 873,000 in September, and 114,000 jobs were added to the market, with increases in the health care, transportation, financial services and warehouse industries, but a decrease in the number of manufacturing positions.
Earlier this week, payroll processor ADP said that the private sector added 162,000 jobs in September, slightly more than economists expected but less than the August gain of 189,000. Seasonally adjusted figures released Thursday by Gallup showed an unemployment rate of 8.1%, unchanged from August, but a drop from the 8.6% rate measured in September 2011. The unadjusted rate was 7.9%, the lowest since Gallup began gathering employment data in January 2010.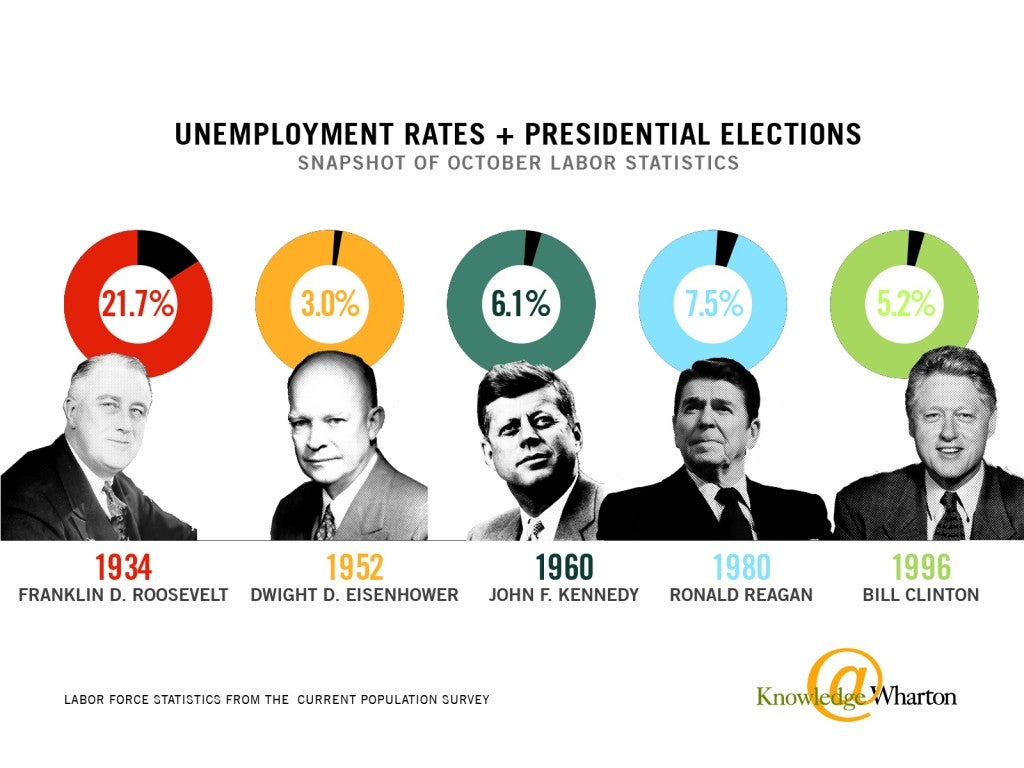 Although the numbers point to some renewed confidence in the economy, Wharton management professors Peter Cappelli and Matthew Bidwell do not expect any dramatic change in the market to manifest itself before voters cast their ballots on November 6. "A big jump would help Obama a lot," Bidwell says. "If the bottom falls out, it will help Romney. But if we limp along as we have been, my guess is it will have little effect" on the outcome of the election. The latest figures "must be a relief to the White House in terms of the perceptions…. But given the limitations of what we can learn from any single report, it probably doesn't tell us very much we didn't know."
Cappelli agrees, noting that the jobs reports have been "consistently disappointing" over the last few months, without having significant impact on the race. In recent weeks, economic data has been mixed, with some positive news followed by statistics indicating a setback, Cappelli says. "The manufacturing index rose on Monday, but not by a huge amount. The news out of China and Europe is not great. My overall guess is that we will continue to see mixed unemployment reports over the next few months, with little increase or decrease in unemployment."
Economic forecasters do expect slightly higher growth over the next year, Cappelli adds, "which should feed into higher employment numbers." The coming holiday season may also provide a temporary bump, Bidwell notes, because "companies tend not to lay off then, and temporary jobs spike up."