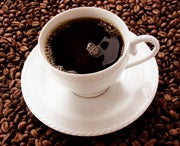 With growth slowing down in developed markets, India is fast becoming a hot spot for coffee retailers across the globe. Homegrown brands like Cafe Coffee Day and Barista have increased their reach — and profits — significantly since India's population eats out more often and the country's sizable young adult demographic seeks a place to spend disposable income and establish social hubs.
"Companies have already established the café concept [in India], and the market is now beginning to look attractive to every coffee maker in the world. They feel they don't have to start from scratch," Ramesh Srinivas, executive director at consulting firm KPMG, told India Knowledge at Wharton.
Some firms, like the U.K.'s Costa Coffee and Gloria Jean's of Australia have already gained a foothold. They set up shop in India a couple of years ago and are now in the process of expanding. Among those waiting to make a splash in the Indian market are players like U.S.-based Starbucks and Dunkin' Donuts, London's Coffee Republic, Australia's Coffee Club and France's Alto Coffee.
Until the mid-1990s, coffee consumption in India stagnated at 55,000 tons annually. It has doubled since then because of the growing coffee café culture. But unlike other markets, India's coffee market still has plenty of room to grow — the predominantly tea-drinking nation's per capita consumption of java is just 85 grams, compared to 4.5 kilograms in France, 4.6 kilograms in Japan and 6 kilograms in the U.S.
Seattle-based Starbucks recently completed an agreement with Tata Coffee, India's largest coffee producer, to source and roast coffee from the Indian company and to set up retail stores in partnership with them. Starbucks (which recently unveiled a revamping of its U.S. brand) had initially planned a solo foray into India, but that effort was stalled by regulations that prohibit 100% foreign ownership in single-brand retail outlets. Dunkin' Donuts, too, will partner with an Indian company — in that case, Jubilant FoodWorks, which also operates the Domino's Pizza chain in India.
Like Western chains that have come before, both Starbucks and Dunkin Donuts plan to introduce a food menu that is relevant to Indian customers.
"The entry of Starbucks and Dunkin' Donuts will energize the cafe market," says Harish Bijoor, a brand consultant and visiting professor at the Indian School of Business in Hyderabad. According to Bijoor, there is bound to be a deeper degree of investment by the existing cafe players, which will help broaden and deepen the base for coffee in India. "Add to it the different formats that will enter. Dunkin' Donuts worldwide is a pick-and-go play. On-the-go coffee consumption is still nascent territory in India, despite the population being peripatetic within cities. This will add more zing."
Read more about India's growing coffee shop market at India Knowledge at Wharton. Check back tomorrow for a post on a battle for dominance in the home-brewed coffee market in Europe.