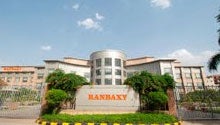 When the U.S. Department of Justice announced last month that it had reached a settlement with Ranbaxy Laboratories, there was relief at the New Delhi headquarters of India's largest pharmaceutical company. Ranbaxy's U.S. subsidiary — Ranbaxy USA, Inc. — agreed to plead guilty to violations of the Federal Food, Drug and Cosmetic Act. These related to "the manufacture and distribution of certain adulterated drugs made at two of Ranbaxy's manufacturing facilities in India." Ranbaxy agreed to pay a criminal fine and forfeiture totaling US$150 million and to settle civil claims for US$350 million. The US$500 million fine is the largest drug safety settlement to date with a generic drug manufacturer. "The announcement marks the resolution of this past issue," said Arun Sawhney, Ranbaxy CEO and managing director.
He spoke too soon. The problems in the U.S. may have been settled, but the headaches have begun at home. There is suspicion now that the Indian authorities have been too lax. If spurious drugs could be exported, couldn't they have found their way into the domestic market also? Taking no chances, one of Mumbai's leading hospitals — Jaslok — stopped the use of Ranbaxy drugs at the end of May. On June 6, Apollo Hospitals, one of Asia's largest hospital chains, issued an advisory against Ranbaxy drugs and temporarily suspended their sale.
A public interest litigation (PIL) has been filed in the Supreme Court and will be heard this week. According to the PIL, "making and selling adulterated drugs is a heinous crime and amounts to committing murder, and a person who knowingly does it is liable to be prosecuted under the Indian Penal Code." The petitioner has also sought action against the Central Drug Standard Control Organization — the government watchdog — for permitting Ranbaxy to sell spurious drugs in India.
Muddying the waters further is a skirmish that has broken out between Daiichi Sankyo, which now controls Ranbaxy, and Ranbaxy's original promoter family. In 2008, the Singhs of Ranbaxy — Malvinder and Shivinder — sold their 34.8% holding in the company to the Japanese pharma major for US$2.4 billion. Ranbaxy's problems with the U.S. authorities have been going on for several years now; however, Daiichi Sankyo claims it wasn't aware of all the facts when the deal went through. Says a statement posted on the company's website: "Daiichi Sankyo believes that certain former shareholders of Ranbaxy concealed and misrepresented critical information concerning the U.S. DoJ (Department of Justice) and FDA (Food and Drug Administration) investigations. Daiichi Sankyo is currently pursuing its available legal remedies."
"This is an obvious reference to the members and companies of the Singh family who were shareholders of Ranbaxy," stated Malvinder Singh. "Daiichi Sankyo went into the deal after satisfying itself with its due diligence, with knowledge of the U.S. DOJ and FDA investigations and with the benefit of legal advice."
In an interview to fortnightly business magazine Business Today, Singh was highly critical of the Japanese company. "Ranbaxy was not a lemon," he said. "It was not only the crown jewel of the Indian pharma industry but, as a company, it was India's global face. My expectation was that Daiichi Sankyo would build upon it. But they have mismanaged it."
Meanwhile, Singh has other things to worry about. He was planning to apply for a banking license through group company Religare. Says economic daily Business Standard: "The promoters of Religare Enterprises will face an uphill task in satisfying the 'fit and proper' criteria prescribed by the Reserve Bank of India for new bank license applications, due to the various troubles of Ranbaxy."