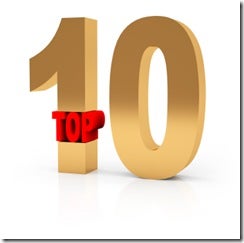 KnowledgeToday will be on a holiday break until the first week of January. To tide our readers over, here's a roundup of this year's most popular stories.
Also, we would like to take a moment to thank you for reading Knowledge at Wharton, and to ask you to consider giving the gift of knowledge by forwarding our signup link to those you think might benefit from it, including friends, family and colleagues. As we like to say, Knowledge at Wharton is free, but knowledge is priceless. Wishing everyone a happy holiday!
Top Ten from 2011
Nassim Taleb on living with Black Swans
Mission Critical: 15 Principles to Help Leaders Meet Their Toughest Challenges
How Sustainable Is Groupon's Business Model?
Tough Calls: How 40 CEOs Made Their Career-defining Decisions
A Bias against 'Quirky'? Why Creative People Can Lose Out on Leadership Positions
Should Performance Reviews Be Fired?
Why Middle Managers May Be the Most Important People in Your Company
What's Behind Microsoft's $8.5 Billion Takeover of Skype?
Under Armour's Kevin Plank: Creating 'the Biggest, Baddest Brand on the Planet'
Gross Domestic Happiness: What Is the Relationship between Money and Well-being?