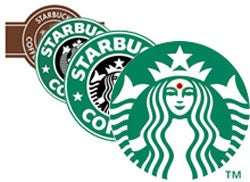 After Starbucks detailed the roadmap for its entry into the Indian market on Monday, among the first to see an impact was Tata Global Beverages. Shares of the company, which has a joint venture with the Seattle-based coffee giant, jumped more than 10% on the Bombay Stock Exchange the next day. The increase reflected investor confidence in the prospects of Tata Starbucks, the 50-50 partnership between the two firms. "We are excited about the opportunities the alliance presents," says Tata Global vice-chairman R.K. Krishnakumar.
The first India Starbucks locations are scheduled to open in August in New Delhi and Mumbai. Company officials have hinted that the grand opening could be August 15, India's Independence Day. With an initial investment of around $80 million, the Tata-Starbucks partnership is expected to open 50 stores in the country in 2012. The locations will be branded "Starbucks Coffee — A Tata Alliance," an unusual move, as the Seattle firm does not typically sell its products under a hybrid brand. The stores will be offering a range of teas in an effort to cater to local tastes.
Tata observers note that the partnership is a continuation of a trend. When Pepsi came to India, it did so as part of a joint venture with Tata Group subsidiary Voltas. The product name in that case was also a hybrid — Lehar Pepsi — due to restrictions on sale of foreign brands in India. Once the laws were changed, and Coca-Cola entered the country on its own, Pepsi parted ways with Voltas.
Due to the current legal framework, Starbucks would have come to India without a partner; instead, it chose to enter into the venture with Tata. In addition, observers note, Tata had no experience in consumer products at the time of the Lehar Pepsi launch; Voltas was a marketing company that had handled successes such as dairy products brand Amul and soft drink concentrate manufacturer Pioma Industries (which sells under the popular brand name Rasna).
This time, the Tatas bring much more to the table, observers say. First, they have developed considerable retail experience, through chains such as Westside (clothing and accessories), Landmark (books), Croma (consumer electronics) and Titan (watches and jewelry). In fact, according to economic daily Business Standard, Noel Tata, who oversees many of the retail brands, is likely to be asked to oversee the Starbucks venture. (Noel Tata recently lost out to Cyrus Mistry in the race to succeed group chairman Ratan Tata.) "We are putting a high-caliber leadership team in place," John Culver, president of Starbucks China and Asia Pacific, told the newspaper.
Secondly, the two firms are already comfortable with each other: There has been a sourcing agreement in place between Starbucks and Tata Coffee (also part of the group) for over a year. Starbucks will now be working with other group firms such as Taj Catering and the Taj hotel chain.
But the big benefit that the Tatas bring is the large number of outlets available under in different sectors and under different names, some of which could be used to accommodate Starbucks cafes. This provides a cheap entry point in a country where real estate is often one of the biggest costs for any retail venture. "We are keen to sell our products in multiple channels, such as hotels, restaurants, colleges and universities," said Culver. "As part of this, we want to look at where we can place our stores in Tata hotel properties."
Although coffee was practically virgin territory in India five years ago, Starbucks now faces considerable competition. Indian chain Cafe Coffee Day, for example, has more than 1,000 outlets. A dozen more chains, including Barista and Costa Coffee, have also established themselves. But competition may be helping the market grow. According to Technopak, a New Delhi-based research firm, the more than $200 million sector has been expanding at a compound annual rate of 25%. Information technology entrepreneur Subroto Bagchi gives one reason why. "CCD has raised coffee from a brew to an experience," he told India Knowledge at Wharton. Says Culver of Starbucks: "We look forward to bringing the 'Starbucks Experience' to customers in India."
See also: Logo Overhaul: Will Customers Still Answer the Siren Call of Starbucks?