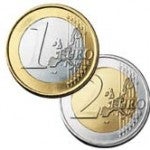 The unemployment rate in the eurozone hit a record 11.6% in September — up from 11.5% a month earlier — it was announced Wednesday. Last week, it was Spain hitting a record 25% jobless rate. There is increasing agreement by economic observers that austerity is failing badly as a remedy for the region's economic problems, but governments can't seem to agree on an alternative, says Wharton management professor Mauro Guillen. He suggests possible solutions in this Knowledge at Wharton interview.
Professor Guillen offers additional thoughts about austerity and the chances for a bailout of Spain in this video: Spain Sputters as a Bail-out Moves Closer.
He discusses the risks involved in a possible secession from Spain in Catalonia's Risky Gamble.