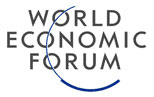 Business and political leaders from around the world have begun to gather, as they do at the end of January each year, in the ski resort of Davos, Switzerland, for the annual meeting of the World Economic Forum (WEF). This year's symposium, which begins tomorrow, features more than 30 heads of state, some 1,400 CEOs and senior executives, and at least eight heads of central banks. In preparation for the talks that will follow over the next few days, the WEF has released a series of reports dealing with issues ranging from global competitiveness to the future of the world financial system. While these don't necessarily make for lively reading, people pay close attention to them because they contain a wealth of data coupled with high-caliber analysis.
One of the most closely watched reports is Global Risks 2011, which, as its name indicates, identifies the most critical risks the world faces. Four partners collaborated with the WEF in preparing it: Wharton's Center for Risk Management, Marsh & McLennan Companies, Swiss Reinsurance and Zurich Financial Services. According to WEF founder Klaus Schwab, the report aims to "enhance understanding of how a comprehensive set of global risks are evolving, how their interaction impacts a variety of stakeholders, and what tradeoffs are involved in managing them."
This year's report, the sixth in a series, identifies 37 key risks – one more than last year. Two of these – increasing economic disparity and global governance failures — are described as "cross-cutting global risks" because of their "high impact and interconnectedness." In addition, the report names three clusters of emerging risks: the so-called "macroeconomic imbalances nexus," which refers to risks such as currency volatility, fiscal crises and asset price collapses; the "illegal economy nexus," which deals with the growth of organized crime, corruption and illicit trade; and the "water-food-energy nexus," which results from the pressure on resources imposed by the rising global population. The report also designates five "risks to watch" that could have sudden, severe and unexpected consequences. These include cyber security, demographic challenges, resource security, retrenchment from globalization, and weapons of mass destruction.
This is just a quick summary. In a future edition, Knowledge at Wharton will provide more details from the risk report and as well as other insights from Davos as reported by Michael Useem, director of Wharton's Center for Leadership and Change Management. Stay tuned.