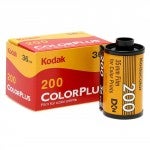 What will a "Kodak moment" be without Kodak? In late August, Eastman Kodak Company announced that it plans to sell its flagship film business as part of a fundraising plan to emerge from Chapter 11 bankruptcy next year. The firm is looking to spin off its personal- and document-imaging businesses, which include film, photo developing kiosks, scanners and other divisions — a move that would render it a company focused mostly on inkjet printing and commercial services.
This "new" Kodak would be vastly different from the company that helped coin the phrase "Kodak moment" to indicate a one-of-a-kind opportunity that begs to be captured on film. "Whoever buys the film business from Kodak stands to gain access to a very valuable asset," says Wharton management professor Emilie Feldman. "Much of Kodak's value derives from its film business, so the future acquirer will need to manage that brand equity carefully."
For Kodak, the key challenge will be that its name is so closely associated with film, not with any of its remaining businesses, according to Feldman. "Once Kodak exits film, the operations left behind will not have a concrete and well-established image on which the company can rely," she says. "This will be problematic for Kodak vis-à-vis its external stakeholders — particularly investors and securities analysts, who will have to make sense of the new company."
Until the mid-1970s, Kodak commanded 90% of the market for photographic film in the U.S. But it lost that dominance rapidly in the digital age. "Digital technology has all but done in the iconic filmmaker," notes a Knowledge at Wharton article that traces Kodak's slide over the years. Should the firm have chosen an earlier time to sell its consumer film business? "A company should divest its 'legacy' business when the value of its remaining businesses plus the value of the payment it receives for the legacy business exceed the value of continuing to run the legacy business within the existing company," says Feldman. Kodak would have benefited more had it sold the film business when it was on top of the market, she points out. But now, given the company's financial distress, the need to repay its creditors is dominating its strategy, she adds.
In the latest quarter ending in June, Kodak reported losses of $299 million on revenues of a little more than $1 billion. Since 2003, the company has closed 13 manufacturing plants and 130 processing labs, and reduced its workforce from 63,900 less than a decade ago to about 17,000 worldwide. After eliminating 2,700 jobs since the beginning of this year, the firm announced it would cut another 1,000 before 2013. Kodak also has seen some turnover at its top level: On Monday, the firm announced that its president and chief financial officer are stepping down.
Letting go of the consumer film business may not be painless for Kodak because of the branding halo it lends its other, lesser-known business operations. "Because legacy businesses constitute companies' historical cores, the synergies between the legacy business and other parts of the company are likely to be particularly strong," Feldman noted in another Knowledge at Wharton article, based on her research of legacy divestitures by diversified U.S. companies between 1980 and 2000.
In addition, companies are prone to miscalculating how their consumers will react to drastic changes in the way they do business. For example, Los Gatos, Calif.-based Netflix last September announced its intention to split its DVD rental and streaming media businesses, only to drop that plan a month later. Netflix's consumers reacted badly to the idea of having to sign up for two different services. The plan to split the businesses "may be a harmful strategy," Feldman had told Knowledge at Wharton Today at the time.
In a statement, Kodak acknowledged that consumer photography "has been the core of our business" for most of its history. "It is also important to note, however, that our brand is strong in commercial markets." The company's commercial services business now represents more than two-thirds of its sales, the firm added. Its reorganization plans include the sale of 105,000 retail kiosks and efforts to monetize its litigation-ridden portfolio of digital imaging patents. In early August, Kodak won a partial victory over Apple in a battle over digital imaging patents. It may either sell that portfolio or leave it as an alternative source of recovery for creditors, Kodak has said.