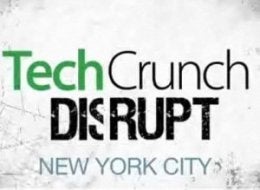 Knowledge at Wharton spent a few days this week at TechCrunch's Disrupt conference at Pier 94 in New York. The burgeoning startup scene in the Big Apple was a hot topic of discussion during the event. As the New York scene solidifies and expands, attendees said that startups are now competing for clients with larger financial institutions; employees from large companies are making career moves to smaller organizations, and major tech firms are opening offices in New York to establish an East Coast presence (i.e., Facebook, Twitter and eBay via its acquisition of Hunch).
Many panelists, including David Tisch, managing director of technology accelerator TechStars NYC, noted a shift in student interest in smaller companies versus larger Wall Street corporations and highlighted the strategy of startups banding together to recruit from top universities. He also predicted two to three major exits out of New York in the coming year by either IPO or acquisition. Fred Wilson, co-founder of New York venture capital firm Union Square Ventures, said in a conversation with TechCrunch founder Michael Arrington that he expects the "next big thing" in tech will come not out of Silicon Valley, but out of New York.
Josh Miller, co-founder of discussion platform Branch, noted in a panel discussion that more computer science students are taking post-graduation roles at startups instead of banks, and others who go to larger firms are getting "bored" within one to two years and are leaving to join a startup.
Jake Schwartz, co-founder of NYC startup incubator General Assembly, says the GA team has "worked with universities like Wharton to get students involved and introduce them to the New York tech scene." By working together to attract talent at joint events or career fairs, he noted, startups "mirror that same recruiting power that big companies have on college campuses."
Perhaps the biggest challenge set forth was one from Alexis Ohanian, co-founder of social news site Reddit: "We need to come up with a better name than Silicon Alley."
Discussion at the event also revolved around Facebook's recent IPO and what attendees considered the next major priorities for the technology industry:
— Roelof Botha, partner at Sequoia Capital, knows a thing or two about IPOs and acquisitions.  Prior to his role at Sequoia, he helped take PayPal public as CFO and later participated in negotiations for the sale of PayPal to eBay.  In a conversation about the recent Facebook IPO, Botha cautioned entrepreneurs against selling too early, encouraging them to "build something enduring" and "something that really makes a dent in the universe," stating that Facebook's core value is in its platform.
Despite the challenges Facebook is facing on the stock market, Botha praised the social network's innovation around ad formats, such as sponsored stories curated by your friends, to solidify the presence of the network. "Think about what would have happened to Facebook if they had taken an acquisition offer early on from Yahoo or Google," he noted. "We have at least 10 companies that have produced 10 times the returns after going public."
Botha also provided insights about Sequoia's recently uncovered "stealth" program started more than two years ago, in which the firm wires funds to dozens of individual entrepreneurs, or "scouts," who need cash to start a venture. Botha gave the example of two engineers working at a large company who "need $50,000 to afford to leave their jobs to get their idea off the ground" as the type of entrepreneurs who are recipients of these funds.
— Ron Conway, a prominent Silicon Valley angel investor, said the next two priorities for the technology sector should be immigration reform and reforms for H1-B visa authorization requirements, stating "We don't have enough engineers in this country."
Conway is involved with SF City, an organization mirroring a chamber of commerce whose members are technology companies in the city of San Francisco. The organization's two main goals, he said, are encouraging job creation by hiring San Francisco citizens and reducing the city's onerous payroll tax by shifting the tax burden to more of a gross receipts tax. Conway noted that San Francisco's unemployment rate is falling faster than that of other cities in the country.
He shot down rumors that he is planning to run for mayor of San Francisco (after prodding by Arrington), but did confirm he was in attendance at Mark Zuckerberg's surprise wedding ceremony over the weekend, revealing that it was the white flowers that tipped him off to the fact that the event was not, as advertised, a graduation party for Priscilla Chan.  Conway closed by urging every entrepreneur to read Zuckerberg's letter to shareholders as it effectively maps out the type of "hacker" culture he would build if starting a company today.
— Jeff Jordan, general partner of venture capital firm Andreessen Horowitz, noted that his firm's strategy is to "look for companies that can … create … value each year and be core franchises in their markets." His message to Wall Street is that there is currently "an unparalleled opportunity for the growth of technology companies," noting that "the addressable market has just exploded" because compared with 1999, the cost of getting products to market has plummeted.
"If you can get product/market fit, there is virtually no [limit] on how fast a product can grow," he said, referencing Pinterest as the fastest growing Internet firm ever.  He also admitted that he spends more time in New York now than he did when he was CEO of a public company — largely because of the number of fast-growing e-commerce companies launching out of New York, including Fab.com, Warby Parker, Birchbox, and Bonobos.