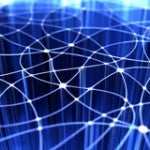 The rapid growth in mobile phone use worldwide is good news for marketers and service providers, but challenges persist in monetizing that penetration.
Despite the fact that mobile users now make up 10% of all online traffic, ad spend in the U.S. on mobile was only 1% of the total, compared with 22% on the Internet, according to a report released last month by Silicon Valley venture capital firm Kleiner Perkins Caufield & Byers (KPCB). Desktop Internet access scored over mobile phones in terms of average revenue per user (ARPU), the report noted: Last year, the ARPU from desktop Internet users was an estimated $49, while it ranged from below $4 to about $18 for mobile advertising at companies like Pandora, Zynga and others.
But advertisers have found desktop Internet advertising more expensive than mobile. The effective cost per thousand views in traditional online advertising is $3.50, compared with 75 cents on mobile devices, according to the report.
Kartik Hosanagar, a Wharton professor of information and operations management, says it makes sense that the ARPU is lower in mobile than on the traditional web. Mobile devices have limited screen space, and that makes it difficult to implement advertising efficiently, he points out. The nature of mobile usage presents another obstacle. "Most people access [data] on-the-go and are looking to pull information," he says of mobile users. "Therefore, they are unlikely to linger around to consume other information/content that is pushed to them."
However, Hosanagar finds significant untapped potential for other forms of monetization in the mobile space. "A key difference is that while most content on the web is offered for free, paid content and apps are very much thriving on the mobile side." The monetization model on mobile will be based less on advertising and more on paid content than the traditional Internet, he says.
The KPCB report also noted that the global Internet user population (including both desktop and mobile access) grew 8% in 2011 to 2.3 billion, led by China (513 million users) and followed by the U.S. (245 million users). A Cisco report, also released in May, put the number of Internet connections worldwide at 10.3 billion at the end of 2011, and projected that the number will grow to 18.9 billion by 2016. Driving that trend will be smartphones, tablets and other handheld devices. India will see Internet traffic grow the fastest, followed by Brazil and South Africa, according to a Bloomberg report.
As all that growth plays out, Hosanagar sees "a big opportunity" ahead for Internet service providers, but he notes that there are obstacles. "Their worry, of course, is that they might end up as dumb pipes carrying bits. If so, their services will become commoditized and have lower margins." However, he doesn't see service providers facing difficulties in monetizing their investments in infrastructure with continued traffic growth in the medium term, especially with the increasing popularity of online video.
And while there has been tremendous progress in network speeds in recent years, the world has only harnessed a fraction of the Internet's potential so far. "We are still having the same conversation we had 15 years ago, before the broadband revolution," Kevin Werbach, a Wharton professor of legal studies and business ethics, said in a recent Knowledge at Wharton article. His comments came after a conference on broadband trends in April at Wharton's San Francisco campus, organized by the school's Mack Center on Technological Innovation and the Palo Alto-based Institute for the Future.
"We're clearly at a fork in the road, but it's not really clear yet what the branches are," Werbach said about the evolution of Internet technology. "The most interesting questions are usually the hardest ones to answer."