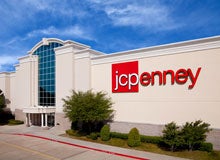 Beginning in 2013, Martha Stewart mini stores will begin popping up in J.C. Penney locations around the country as part of a deal announced this week in which the Plano, Texas-based retailer acquired a 17% stake in the television personality's media and merchandising conglomerate.
But J.C. Penney is after more than Martha-branded home goods, Wharton marketing professor Stephen Hoch says. What the company really wants to capitalize on is the value of the Martha Stewart brand.
"J.C. Penney is doing what every other retailer is trying to do — get exclusives with well-known brands and celebrities to try to offer something different, rather than carrying what everyone else has," Hoch notes. "Martha Stewart has been around for a long time, but she's got legs. Probably the deal was struck in a way that's good for both of them.
J.C. Penney paid $38.5 million for its stake in Martha Stewart Living Omnimedia, according to a joint news release from both companies. J.C. Penney will begin launching Martha-branded stores-within-a store selling home and lifestyle products in February 2013. The mini-stores will also be staffed by employees trained to offer tips on decorating, cooking and entertaining.
Martha Stewart Living expects to make more than $200 million from the 10-year deal. But the company may have angered one of its other retail partners: Macy's, which has had an exclusive Martha Stewart line since 2007, is now reviewing the alliance "in light of the proliferation of Martha Stewart-branded product in the marketplace," The Associated Press reported. J.C. Penney will market and source its own separate line of products.
Some J.C. Penney stores already have mini locations of cosmetics retailer Sephora. And the company has in recent years made a deal to become the exclusive retailer for the Liz Claiborne brand, worked with designers Michele Bohbot of Bisou Bisou and Charlotte Ronson to launch trendy women's lines and teamed up with Ralph Lauren to start a private label, American Living.
"The bottom line is department stores are just trying to borrow equity from these brands because they don't have any themselves," Hoch says. "When you put the Macy's name on something, does it make it more valuable? It doesn't seem to. When you put the J.C. Penney name on something, does it make it more valuable? No way." What the department stores do have is too much space, Hoch adds, and creating specialty branded shops is one way to fill it in a way that might entice customers.
The deal with Martha Stewart Living comes six months after J.C. Penney appointed new CEO Ron Johnson, formerly engineer of Apple's winning retail strategy. But Hoch says the partnership is not reflective of what strategy Johnson might take to reenergize the company, which last month posted its first quarterly loss in two years. "He is expected to do something really outside the box and, if I was him, I would be losing sleep over that because J.C. Penney is a big, very traditional box stuck in 1,000 malls in America."