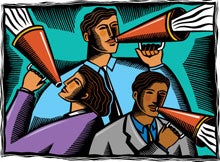 ITC, India's cigarettes-to-software conglomerate, recently launched Laboratoire Naturel, an initiative to boost its personal care business. Spread over an area of 10,000 square feet, Laboratoire Naturel is a consumer and product interaction center in Bangalore with state-of-the-art skin and hair evaluation clinics. ITC's personal care research and development (R&D) division has a team of around 70 scientists. At any given time, around 10 to 12 of them will be working at this center. Approximately 50 consumers are expected to be present at this center every day to offer their insights.
According to V. Krishnan, chief scientist for personal care and head of Laboratoire Naturel, the center is a platform for scientists to directly interact with consumers. "We expect this to significantly add to our drive to offer innovation-led products."  Sandeep Kaul, chief executive for personal care products, adds: "We already have various touch points with customers to understand their preferences, but the idea behind this new initiative is to involve customers at a much earlier stage so that we can get it right the very first time and get to the market much quicker." Kaul notes that the rate of change of consumer expectations is much faster now than ever before and it is therefore critical for companies to be in sync with these evolving expectations.
S. Ramesh Kumar, a professor of marketing at the Indian Institute of Management in Bangalore (IIMB), agrees. "Probing into the psyche of consumers for futuristic offerings is the next logical step to catch up with the dynamic environment." According to Kumar, world over, brands across various categories are becoming increasingly youth centric. With 60% of India's population under 35, this is an even more important segment for Indian companies. A process of involving consumers in co-creation, he says, helps to capture the perceptions of different segments of youth, "not only about the brand, but also about their rituals on grooming, their lifestyles and aspirations."
Talking recently to the Indian business daily Business Standard, Vivek Gambhir, chief strategy officer at Godrej Industries, pointed out that consumer insight is now going beyond market research. "Conventional methods," he noted, "are designed to avoid failures rather than feeding into innovation." Godrej has a Hair Care Institute where consumers test to-be-launched products. It also has a laboratory where designers work closely with consumers while creating product and packaging design.
Harish Bijoor, a brand strategy specialist, sees such initiatives as the coming of age of Indian organizations. Pointing out that such initiatives are common globally across various sectors, Bijoor says co-creation of brands "is all about a movement and a mindset that respects consumers not only as people who consume, but as people who have a voice in what they wish to consume and how [they wish to consume it]. Marketing in India has typically been a top-down process. Today, actions such as these are signs of the marketer maturing to be a peer-to-peer entity…. I believe that we are catching up [with the global companies]."
But in this age of social media, are brick and mortar-based consumer interactions passé? Bijoor does not think so. "Brick and mortar initiatives are important to ensure that we do not lose out on the value of the real in an ocean of the virtual. The consumer is still most comfortable in real settings rather than virtual [ones]."
Meanwhile, Indian companies are catching up with their global counterparts in the virtual space, too. ITC, for instance, has recently launched online customer-connect initiatives for two of its personal care products. "We are trying to set up a two-way communication process. One, consumers tell us what they like about the product. Two, we are using them for creating ideas for the future by understanding their needs and aspirations," says Kaul.