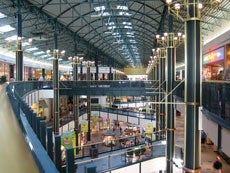 A recent report from the National Retail Federation (NRF) predicts that back-to-school sales will be higher this year than last. "The average person with children in grades K-12," the report states, "will spend $688.62 on [his or her] children, up from $603.63 last year. Total spending is expected to reach $30.3 billion."
Is the NRF report overly optimistic, or will the back-to-school market (retailers' second most important season, behind the winter holidays) struggle along with the rest of the economy? Which stores – and products – will be the most popular?
"Preliminary indications seem to [suggest] a moderately good season," says Wharton marketing professor Barbara Kahn, director of the Jay H. Baker Retailing Center. "There are certainly needs that won't change. Kids out-grow their clothes from last year and need new ones. New school supplies are required every year. These are necessities – so to that degree, they probably [take precedence] over other purchases. But recession and economic difficulties can certainly influence the total budget spent."
Wharton marketing professor Pinar Yildirim cites "the staggering economic numbers and high unemployment," and suggests that consumers are probably "conscious of how much they are spending and will hold off buying items unless they have to." She also notes, however, that "education is important to most parents, and they are less likely to cut back on items that are fundamental to schooling. In some sense, one can say that back-to-school shopping is an area where spending cuts cannot be drastic."
Erin Armendinger, managing director of the Baker Retailing Center, points to indications suggesting that "parents are spending more than they did last year, despite the fact that consumer confidence is at a nine-month low and gas and food prices are up." There is "the same bifurcation that we have seen through the last few years — where 'well off' consumers are okay, but lower-income ones are not." 
Kahn notes that Target and other mass merchandisers, along with Macy's, will see healthy sales this season, and that the Gap has "shown an uptick" as well. As for the higher-end segment, "for the last year, we have seen stores such as Saks, Neiman Marcus and Nordstrom hold their own fairly well; however, just recently we have seen a slight softening in the luxury market."
Mass merchandisers like Target, adds Armendinger, "have an advantage in that they are 'one-stop shops' for back-to-school shopping, but consumers, especially the ones with the money, do like going to department stores such as Macy's for fashion items. Macy's has made a conscious effort in the last couple of years to attract younger shoppers."
Meanwhile, recent articles in the media have pointed to shoppers' increasing use of mobile apps to hunt down the best bargains, whether online or in brick-and-mortar stores. As good as this sounds for consumers, does it also mean that the only stores left standing will be those – like Target and Walmart – that offer the lowest prices on a broad range of items?
Not at all, says Kahn. "There have always been segments of consumers who differ according to price sensitivity, service and convenience, and I don't see that changing. I think there will be a role for specialty stores as well as for the Walmarts. Location of the retailer will also matter. Further, there are some shoppers who shop in advance and others who wait until the last minute."
Yildirim agrees. "We always had consumers who are price sensitive and want to pay the lowest price to get what they want," she says. "In the past, such consumers would visit a couple of stores before they actually purchased something. Today, it is easier for price sensitive consumers to make a comparison, but the opportunity cost of time is also higher. And they have to buy a basket of items, so there is a limit to how much they can take advantage of these price comparison apps."
In addition, some consumers are driven by the quality of a product rather than its price, she adds, including those "who prefer certain brand names, or consumers who simply don't have the time to compare prices. High-end stores are less likely to target extremely price-sensitive consumers. Similarly, specialty stores compete on assortment rather than price. So the availability of price comparison apps has a lesser impact on these stores."
As for the types of purchases made by parents and their school-age kids, news reports cite the increasing popularity of tech items – some reports suggest that one third of all back-to-school dollars is spent on computers, mobile phones and tablets – and note that mothers are taking a bigger role than ever before in choosing and buying these products. An ABC News Consumer Report quotes Tina Wells, CEO of Buzz Marketing: "Technology is the hot item for back to school this year," she says. "Ten years ago, it was always fashion trending more than tech." Mothers, she adds, are the "chief technology officer" in many families, although the kids take an active role in tech purchases. And while the older generation is paying the bills, they aren't reaping the rewards. As Wells notes, "Parents are being handed the older technology, and kids are getting the cooler" stuff.