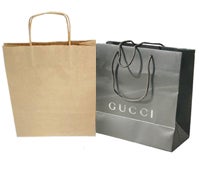 Rich Indian farmers will soon have a new status symbol – a luxury farm tractor. Introduced by Mahindra and Mahindra, the country's leading tractor manufacturer, this new product will be priced almost twice as much as the most expensive tractor in the market. What's more, with its premium price tag the tractor is expected to cost as much as high-end passenger vehicles from global auto firms such as Toyota, Honda, Volkswagen and others.
Speaking recently with the Business Standard newspaper, Sanjeev Goyle, senior vice-president of marketing at Mahindra and Mahindra, said: "In Punjab, Uttar Pradesh and Andhra Pradesh there are quite a few farmers with large landholdings. They require a tractor that will suit their status." Brand-strategy specialist Harish Bijoor agrees. "Just as the city type may want to show off his Merc and Beamer, the farmer in the rural hinterland of India feels closely bonded to the tractor. The luxury tractor market exists as a status symbol of the zamindar (landowner) and farmer who has arrived. This is an idea whose time has come."
Even as the Mahindras are gearing up to fan the esteem of the country's rich farmers, New York-based Magnolia Bakery wants to tickle the taste buds of the urban rich in India. It is looking for franchisees in the country. Owner Steve Abrams recently told Business Standard: "I am looking for an entrepreneur who understands the luxury market."
Brands such as Harley Davidson, Louis Vuitton, Zara, Tag Heuer, Gucci, and Mont Blanc, to name a few, are eyeing the huge potential India holds for luxury goods. The Indian economy is among the fastest growing in the world. Disposable incomes, global exposure, and aspirations are riding high. "The aspiration of the middle income group towards luxury products is increasing and I see a tendency [in this group] to even take loans to fulfill these newfound aspirations,' says Satyajit Majumdar, professor, School of Management and Labor Studies at the Tata Institute of Social Sciences.
At a conference on the luxury market in India earlier this year, Laxman Narasimhan, director at consulting firm Mckinsey & Co., noted: "Between China and India you are looking at a quarter of the global luxury market in 2015. The growth in India between 2015 and 2020 will become even larger as more people come into the consumption curve."
More importantly, attitudes are changing. Rajeev Gowda M.V., chairperson, Centre for Public Policy, Indian Institute of Management Bangalore (IIMB), notes: "Some decades ago, it was not cool to flaunt wealth. Now, it's okay to flaunt it at least in some circles. Possession of luxury brands is a signal of one's wealth and coolness."
Ironically, even as India's wealthy are getting comfortable with celebrating their riches, the country is in a debate about what constitutes poverty. The Planning Commission recently redefined the poverty line norms: The urban poor have been defined as those earning less than Rs 20 a day (around 45 U.S. cents). For the rural poor the figure is  Rs 15 a day. Anyone earning more does not qualify for benefits offered by the government for those below the poverty line. This unrealistic classification has sparked angry debates. The Supreme Court too has criticized the government and urged it to review its classification.
According to TISS's Majumdar, "It is evident that globalization has not led to inclusive growth. One needs to really ask what globalization has done for the common man." He points out that the move towards luxury products is widening the divide between the haves and the have-nots. While he does not see it as leading to wide social unrest he believes that if the divide widens it could lead to social unrest. "It could perhaps be a matter of some concern," he adds.
Bijoor however feels otherwise."If this was any other country but India," he says, "we would have had a revolution of the have-nots. But, then, this is India. We are a philosophical nation with a philosophy all our own. The have-nots typically curse their fate as one ordained in the path to ultimate Nirvana". Adds IIMB's Gowda: "I don't see any backlash. Everyone seems to want to get rich today." He however adds a note of caution for the luxury brands: "India has always been the land of "paisa vasool" or value for money. Therefore luxury brands per se are not the key. It is the value these brands deliver. Brands that have earned their reputation for extraordinary quality will do well."