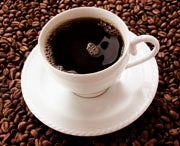 The coffee wars are beginning to heat up in India. Days after global coffee giant Starbucks unveiled plans to enter the Indian market, Café Coffee Day (CCD), India's largest coffee chain, introduced a pre-paid card called Café Moments designed to compete with the Seattle company's extensive customer loyalty programs.
Customers can fill up their Café Moments cards with Rs. 100 to Rs. 5001 (approximately $2 to $100) on an ongoing basis and use it at CCD outlets across the country. The validity will be for one year from the time of loading money onto the card. Apart from providing convenient cashless transactions, the Café Moments pre-paid card offers special benefits like discounts, free beverages and surprise gifts. The card has been launched in Bangalore, where CCD is headquartered. By end of March it will be available in eight cities and at locations across India by mid-May.
This may be a first in the Indian café market, but Starbucks is way ahead on this front, having introduced pre-paid cards over a decade ago. Starbucks cards are accepted at most locations in North America, including outlets at airports and inside grocery stores. The cards may also be used at most stores in Australia, Hong Kong, Ireland, Mexico and the United Kingdom. During rush hours, the cards come in handy for speedy transactions. Also, customers can check their balances on the company website, activate an automatic reload function, get refunds on unused cards, protect their cards against loss or theft, and take advantage of a host of other discounts and freebies.
According to K. Ramakrishnan, CCD's president of marketing, the chain plans to position the cards primarily as a gift option that consumers can purchase for family or friends. But for the CCD card to be more than a clone of Starbucks' program, observers say Ramakrishnan and his team will have to think more innovatively and add on a host of benefits. Otherwise, by seeding the pre-paid card concept among Indian consumers, the chain could end up only making it easier for Starbucks to find takers for its card once it becomes available.
While Starbucks is expected to impact CCD's business, the Indian chain is currently on an expansion spree. CCD currently has around 1,275 outlets across the country, but plans to increase that number to 2,000 by the end of 2014. In the meantime, the chain's food menu is being revamped and expanded, and the vendor base is being accordingly strengthened.
CCD is also becoming more active in Internet space. "We have 1.3 million fans on Facebook and this number is growing daily," Ramakrishnan notes. "We see it as a great vehicle for communication and feedback and, most importantly, for co-creating new initiatives — like new food items, for instance."
Ramakrishnan adds that CCD is well positioned to take on Starbucks and other global players that are expected to launch outlets in India later this year. "We are fully integrated from bean to cup [CCD is part of Amalgamated Coffee Beans, the largest individual coffee plantation owner in Asia]. With over 1,200 cafes, we have a large customer base; we understand the youth and their trends. And we stand for an Indian mass value brand."
But Starbucks also brings strengths to the table, including a global footprint and having an Indian partner firm in the Tata Group. There is also the potential that some of CCD's 9,500 employees, the largest pool of trained workers in the country, would be lured away by potentially higher pay at the one of the Seattle chain's outlets. "The café market in India is still nascent and the potential is large enough for more players to come in," Ramakrishnan says. "In some locations, we have outlets of our global competitors [such as United Kingdom-based Costa Coffee and Australia's Gloria Jean's] very close to ours and all of us attract customers."
Ramakrishnan notes that the per capita annual consumption of coffee in India is 82 grams. In the U.S., it is four kilograms and in some countries in Europe it is around eight kilograms. There are around 6,000 towns in India, but coffee chains are present in only around 200 of them. "A cafe outlet is a hangout place for the youth and they want it close by. So the potential is huge," he adds.
According to Ramakrishnan, Starbucks and all other global entrants will face challenges in India, including understanding the nuances of the Indian consumer. "In the U.S, 40% of coffee sales occur before 11 a.m. In India, sales typically happen only after 11 a.m.," he says. "That's a huge shocker for the Western brands."