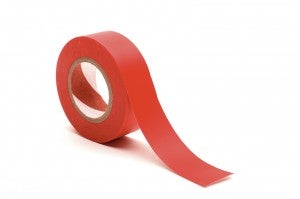 At a recent conference of the American Bar Association in New Delhi, participants pointed to several ambiguities in India's competition law and raised concerns over the process of competition assessment in the country.
One of the key topics of discussion was overseas deals. According to the Competition Commission of India (CCI), if "a combination" formed entirely outside India has "insignificant local nexus and effect on markets in India," there is no need to file a notice with it. Such transactions are not seen to have "appreciable adverse effect on competition." A large global transaction becomes "a combination" with "local nexus" if the assets or turnover in India of the parties are higher than the prescribed thresholds — Rs. 7.50 billion in assets (approximately US$140 million at the exchange rate of Rs. 54 to a dollar) or Rs. 22.5 billion (US$415 million) in turnover.
Participants at the conference pointed out that the definition of "insignificant" is not clear. "Once it is proven that a merger or an acquisition results in a combination with local nexus, how do you decide whether that nexus is significant? What is 'insignificant effect' needs to be clarified," says Amitabh Kumar, partner at law firm J. Sagar Associates.
One of the cases discussed at the conference was the April 2012 deal whereSwiss food company Nestle agreed to acquire American pharma firm Pfizer's nutrition business for US$11.85 billion. Nestle has a large presence in India's food business and is a leading player in the baby foods segment. India was one of the many countries where the two multinational companies needed the approval of the competition regulators before completing the transaction. CCI cleared the merger on August 1. Its order said the transaction would not have any adverse appreciable effect on competition in India.
While the deal did not face regulatory hurdles or delay in India, participants at the conference were concerned about the process itself. They pointed out that in India, Pfizer focuses only on pharmaceuticals and animal health care and doesn't have any presence in the baby food and nutrition business. Therefore, the acquisition would not have reduced choices for consumers.
Pointing out that most evolved regulators look only at the impact a combined business or division would have on the market, participants questioned why CCI could not restrict its examination to the impact the merged business or division would have on competition rather than looking at the operations of the two MNCs and their domestic subsidiaries. Some lawyers described the India filing in the case of the Nestle-Pfizer deal as a purely technical one.
Competition lawyers say the problem lies in the wording of The Competition Act, 2002. "The law requires the regulator to assess the impact an enterprise will have on competition. A division, unless it qualifies to be an independent business entity, does not qualify to be an enterprise and that cannot be disregarded by the Commission," points out Manas Kumar Chaudhuri, partner at law firm Khaitan and Co.
There are other problems, too. Parties to an M&A deal that crosses the specified thresholds are required to give CCI notice within 30 days of signing a definitive agreement. Shweta Shroff Chopra, partner at law firm Amarchand Mangaldas, points out that such a requirement is unusual in the international context. "Most regulators allow parties to file a notice any time before the closure of a deal, but given India's strict filing timeline, it is important to plan ahead," she says.
Many regulators also allow companies to file a notice soon after a good faith agreement is reached for a merger or an acquisition. In India, the notice can be given only after a binding agreement has been signed. Failure to give notice of a qualifying transaction between two MNCs can prove expensive — CCI can start suo moto investigations into the transaction any time within one year of the closure of the deal, fine the combination up to 1% of turnover or assets, whichever is higher, and even declare the combination void in India.
Pre-filing consultation has been another area of concern in India. Competition regulators in many countries encourage companies to open a dialogue with the regulator even as they are completing due diligence. Such consultations are useful as companies know within a few meetings if their plans are likely to run into any regulatory hurdles or if they need to amend the proposed transaction. But India's Competition Act allows such consultation only on procedural issues; it is up to the discretion of the officials at CCI to discuss substantive issues. Also, when discussions are held, the opinion shared is not binding on the Commission.
Despite these problems, however, India's competition regime is seen to be friendlier than that of China. Competition matters in China are handled by a bureau in the ministry of finance and commerce; it usually takes six months to clear a proposal, and there is no appeal to any decision. In contrast, India has an independent Commission; cases have been cleared in as little as 15 days; parties to an M&A are heard, and appeals are allowed.
Yet, many international transactions that impact domestic markets go unreported to CCI, some for lack of awareness of the reporting requirement and others willfully, because they do not expect Indian authorities to find out.