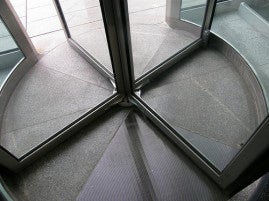 On Wednesday morning, at a suddenly-called meeting of Walmart employees in Delhi, Walmart Asia president and CEO Scott Price announced that India head Raj Jain "was no longer with the company." An interim CEO — Ramnik Narsey, currently senior vice-president for Walmart International — has taken over. Narsey joined Walmart last month. He had earlier served as chairman and chief executive officer for Woolworths India, a unit of Woolworths, Australia's largest supermarket chain. The Tata Group is in the process of acquiring the Woolworth interests in India.
There was no official word from Walmart about the reasons for Jain's departure. He was unavailable for comment. "We remain optimistic about our business in India and look forward to our future in India under Ramnik's leadership," Price said in a statement.
Walmart has faced trouble in India in recent times over charges of bribery and lobbying with politicians (which is illegal in the country). But observers say that the problem with Jain was more an inability to deliver at a much broader level. The foreign direct investment (FDI) policy for multi-brand retail still has several gray areas. More recently, the government clarified that earlier investments made would not qualify for the minimum mandated by the policy. Walmart has already put several million dollars into its operations in the country, including $75 million for a stake in its Indian partner Bharti Retail. But the recent clarification means that this previous spending won't count and the chain has to start fresh in meeting the minimum investment requirement of $100 million.
Meanwhile, PepsiCo India head Manu Anand, regional president for India and South Asia, has also made a similarly abrupt departure after a 19-year tenure with the company. Pepsi has had some struggles in the region of late: Nielsen figures from April put its share of the soft drink market at 29.7%, down from 32.1% a year earlier. The company also recently invested $65 million in sponsoring the Indian Premier League (IPL) for cricket for five years starting in 2013. But the IPL has been assailed by corruption charges and the large investment has yet to pay off. Although observers suggest that Anand was made to step down due to poor performance, a Pepsi spokesperson told The Economic Times that leaving was Anand's personal decision.
Jain and Anand are not the only India CEOs of multinationals to have stepped down this year. At Nokia India, operations head D. Shivakumar quit in March after an eight-year stint. Shivakumar had a mostly successful run at Nokia, but the company has also been the target of an income tax raid and faced a tax demand of $350 million. India's IT commissioner has rejected Nokia's appeal against the claim. The company has also lost market share by opting for cheaper phones rather than smartphones, which are now sweeping the market.
Although multinationals have culled their ranks before in India, in keeping with the culture of the company, the departures have always been discreetly handled, according to Jayanta Nath Mukhopadhyay, dean of the global campus of the Kolkata-based Globsyn Business School. "We do not believe in a hire-and-fire policy even when it comes to the CEO," Mukhopadhyay notes. "In the West, they are always trying to send a message — perform or perish."
But that may be starting to change. There have been other bitter disputes in India in recent times between headquarters and the India-based leadership. At Reebok India, almost the entire slate of top executives was fired for fraud. A criminal investigation is ongoing. At Walmart and Beam Inc., the firms' U.S. headquarters started investigations against irregularities in the Indian operations. But if yesterday's problem was corruption, today's issue is performance.
Hema Ravichandar, a strategic HR advisor, points out: "With the India market becoming increasing important for multinationals, the India head role has definitely become much more high-profile. And with it comes the concomitant risks of a 'fish bowl' existence for the country heads. One has to also factor in the higher expectations from the India operations in a shorter time frame."